NEWS
Red Carpet Confidential: 'Cake Boss' Buddy Valastro Calls Truce In War With 'Ace Of Cakes' Duff Goldman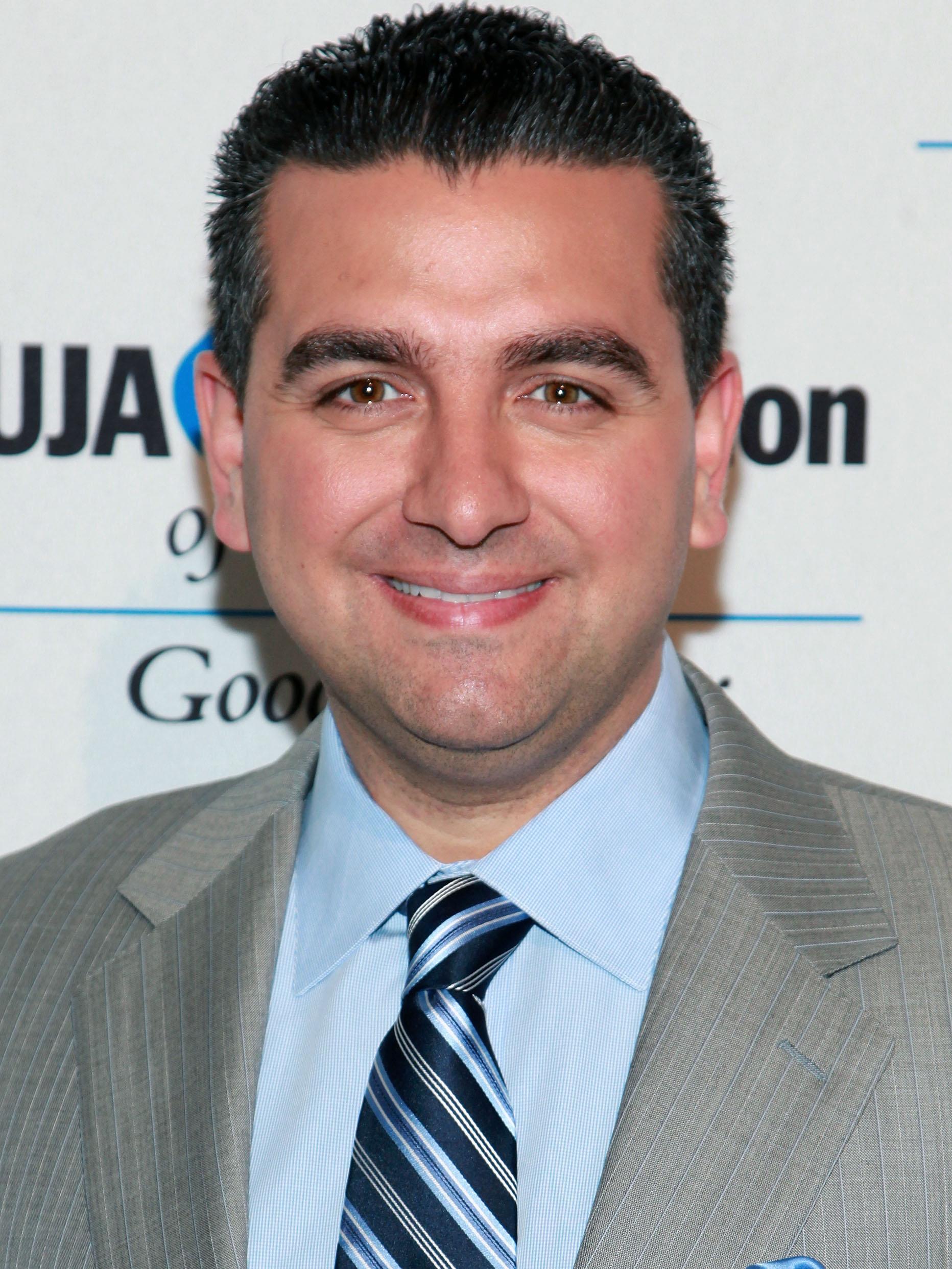 Even though former Ace of Cakes star Duff Goldman bashed Cake Boss star Buddy Valastro in an interview, he isn't going to "throw him under the bus."
Last month, the Philadelphia-based baker, whose show was canceled, told NYC's Metro newspaper it was insulting to be compared to the pride of Hoboken, N.J., who has two shows on TLC and a slew of other projects on his plate.
Still, Buddy isn't phased.
"I read it," he tells me this week during his Cake Boss Cakes launch event held in NYC. "He said 'we're not friends.' I've never met the guy in my life. If he wants to be mad at me or be a hater, that's fine. At the end of the day, I don't have anything bad or derogatory to say about him. That's not my style — that's not who I am. I wish him all the best, and all the success in the world. As far as what he said about me, he don't even know me, so I don't know why he's even talking about me, realistically."
Article continues below advertisement
He continues, "At the end of the day, you know what? I think good things happen to good people. I can't complain. I have three TV shows on the air, I'm in 187 countries. I'm opening bakeries. I'm doing a lot of good things. I would never talk bad about anybody, even if they have something derogatory to say about me. I'm the bigger person. At the end of the day, I know the truth about who I am and what I do."
OK! GALLERY: BRITNEY SPEARS & JASON TRAWICK ARE A GORGEOUS COUPLE AT CITY OF HOPE GALA
Among those projects are Cake Boss, which returns to TLC on Nov. 26, plus his competition show, Next Great Baker; Cake Boss Café, opening in NYC's Port Authority later this year, in addition to Cake Boss Cakes, which are available nationwide at local grocery stores.
I sample the six flavors of his Cake Boss Cakes line during the event and each one of them — Bada Bloom, It's My Party, Oh My Ganache, Whole Lotta Carrots, Va Va Velvet and Dulce De Leche — is simply delish!     
Article continues below advertisement
Hm, could jealousy be a factor?
"Well, I mean, look. I think it stems from jealousy of the cakes we can do. Our TV show is on the air and doing so well. There's a lot to be jealous for, but I never did it intentionally or have anything against the guy. We just try to put out cakes that are the best we can possibly put out. It's just not me — I have an amazing team around me — and we put out probably some of the most creative cakes in the world, and I'm proud to say that."
He continues, "Like you said, people talk out of jealousy. Also, he was probably trying to interview himself about what he's doing in his life, and then they bring up me, and it's like stabbing the guy. Maybe he was having an 'off' day. Give him the benefit of the doubt. I don't know, but I don't have anything bad to say. Hopefully he was just having a bad day. We'll see what happens. If he says anything else, but at this point, I'm going to give him a pass."
Article continues below advertisement
OK! GALLERY: KIM KARDASHIAN & KANYE WEST HOLD HANDS AFTER REUNITING IN MIAMI
Buddy prides himself in maintaining good relationships with fellow bakers, a quality he learned from his dad, who passed away when he was a teenager, leading him to dropout of high school to helm Carlo's Bakery in Hoboken.      
"I get along with everybody," Buddy says. " I'm the type of person … my show is a teaching show.  A lot of people learn a lot from my show. When people call and ask me for things, I'm very receptive. It's funny — I remember my dad back in the day, when they would have to raise their prices, they would all get together and go for coffee. They would talk about it so that their prices were all in line, like gentlemen. I think that's smart. That's the way it should be."
He adds, "But there's been so many bakeries throughout the years, and even with us, where 'hey we ran out of cream, could you lend us some? Could you – would you this?' You always help out a local businessperson."  
Bonus: The following day, Buddy's team drops by with a special delivery. My very own Bada Bloom! Mmm … so good!
So excited Cake Boss Cakes are available nationwide. Now everyone can enjoy!