NEWS
Red Carpet Confidential: Debbie Gibson Offers Advice to Amanda Bynes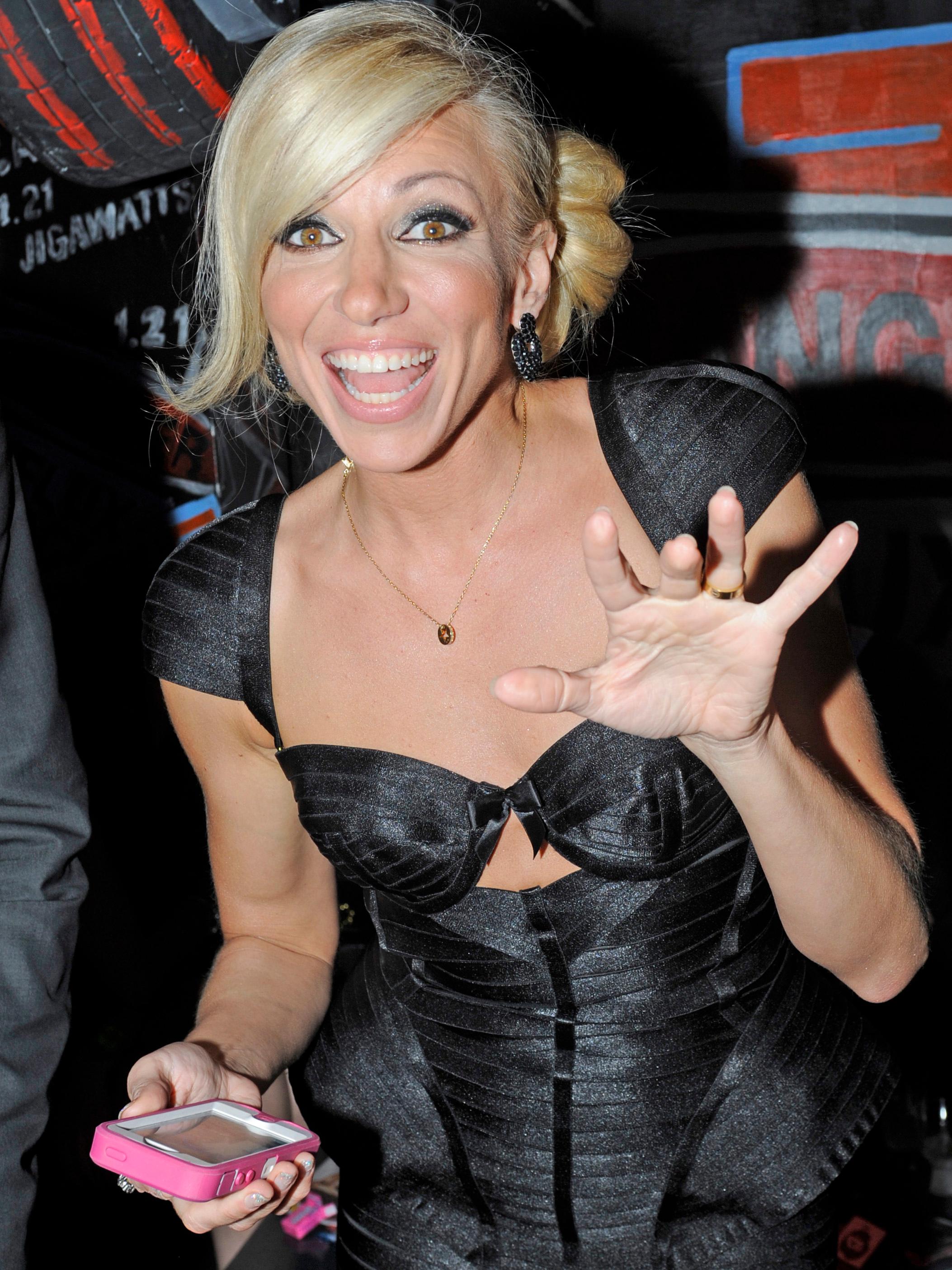 As Amanda Bynes continues to display bizarre behavior, fellow former teen idol Debbie Gibson is coming to her rescue.
"My advice would be to retreat," the pop star, 42, who became youngest person ever to write, produce and perform a #1 single, Foolish Beat, in 1988, tells me Tuesday during National Geographic Channel's world premiere party for The '80s: The Decade That Made Us held at her own Culture Club in NYC.
Article continues below advertisement
"I go on record as saying I have a therapist, I've had one forever. It's the same thing as maintaining anything in your life. I would suggest to Amanda 'call me, I have an amazing therapist for you.' But I say that quite seriously. I think sometimes everybody in life gets to a breaking point, and they need professional help to turn it around."
OK! GALLERY: REMEMBER HIM? THE 8 HOTTEST CO-STARS OF AMANDA BYNES
The Celebrity Apprentice star urges people to leave Amanda alone, and reminds us that actress, 27, who shot to fame in 1996 on Nickelodeon's All That and last appeared in 2010's Easy A, struggles in front of the world.
"We all have meltdowns," she says. "I do—I just choose to have mine in private. She's going through whatever she's going through."
Still, Debbie doesn't believe stars are under more pressure than others.
Article continues below advertisement
"Everybody's life is different and you can't compare—like, I can't imagine the pressure of being a mom and dad—somebody was laid off from work, and you have to put food on your kids' table. To me, that's a real problem, and I remind myself of that if I'm sick, and I have to perform. I go 'OK, this is, in a showbiz bubble, a problem, but it's not a real problem.' I think a lot of celebrities have a skewed perception of what a real problem is."
OK! GALLERY: SEE PHOTOS OF DEBBIE GIBSON AND OTHER TEEN IDOLS LIKE TAYLOR SWIFT, BRITNEY SPEARS, NEW KIDS ON THE BLOCK, DEMI LOVATO, LEANN RIMES AND MORE IN THE VALERIE GALLERY
Considering Debbie has been open about her battle with anxiety and panic attacks, she would know.
How does she cope?
"I still go through it," she says. "As recently as a few weeks ago, I was getting ready to go onstage, and I was not feeling vocally well. It's an amazing feeling—you almost feel like your breath stops. You feel like 'how am I going to get through this?' The thing I'm learning in life is that you're not in control of anything anyway. It's not you who's getting through it, so try to be an open channel, and let God or the universe or whatever you believe in, that spirit, come through, because it's not logical."
Article continues below advertisement
"There are so many different things that you have to seek out your own ways rewire your own brain chemistry," she says. "There's yoga, deep breathing or getting on the phone and talking to a friend."
Plus, pets can also be a huge help.
"I had a therapist once laughs, I had a cat, and he said 'lie with the cat and breathe in rhythm with the cat.' It gets you out of yourself, and onto something else, and in rhythm with something else. I thought that was a cool thing."
Article continues below advertisement
Inside the event, Debbie joins 80s icons like Facts of Life's Mindy Cohn and Cosby Show's Malcolm-Jamal Warner while guests dance to Footloose and Girls Just Want To Have Fun. Sliders, vegetarian spring rolls, plus nachos and cheese go around.
Since wrapping Celebrity Apprentice, Debbie has been performing live shows, and these days she's most excited about composing tunes for Cirque Musica.
"There's a young girl named Alli Isabella who's an up-and-coming singer, and I basically referred her to the company, and she's going to be performing the music I wrote. That's fun—I always feel like a writer first, and everything else second."