NEWS
Red Carpet Confidential: Debra Messing & 'Smash' Co-Star Will Chase Love It Up For Her Birthday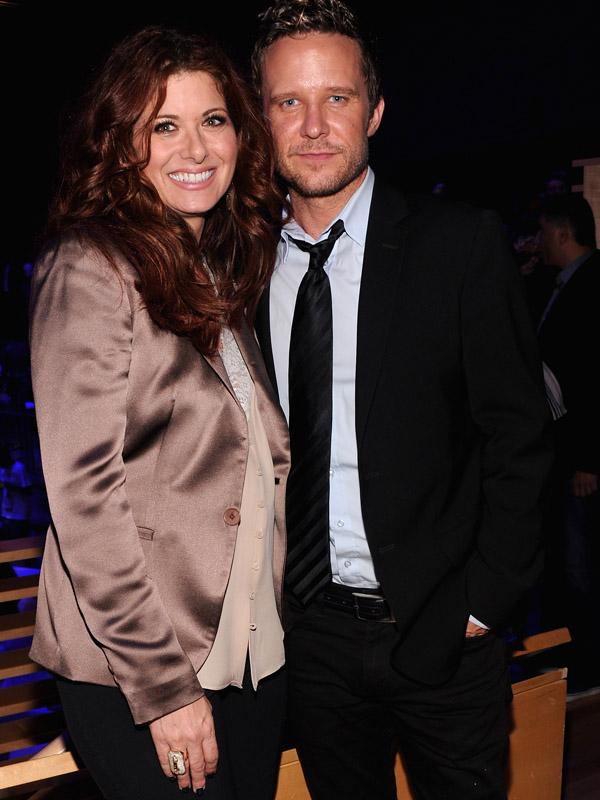 Debra Messing celebrated her 44th birthday in the arms of the man she loves — Smash co-star Will Chase!
The pair hit the Samsung Galaxy Note 10.1 launch Wednesday inside Jazz at Lincoln Center's Frederick P. Rose Hall in NYC. They cuddled and noshed on Crumbs cupcakes while she sipped vodka on the rocks.
But that was just the appetizer…
"I was off today, and we're going to go out to a nice dinner afterwards," the good-natured actress says. "Back to work tomorrow!"
Article continues below advertisement
Still, the sweetest moment of her special day involved her son Roman, 8, whose father is her estranged husband Daniel Zelman. (They filed for divorce in June after splitting in December.)
"I'll show you what my son gave me," she giddily tells me, digging for her smartphone. "A new phone cover that is a panda. This is my favorite birthday present so far."
What is he into these days?
"Anything technology. He wants to be online, playing games all the time, so it's a struggle."
In school, he takes a computer class. "His favorite app changes each week!"
What does she love about being a mom?
"Everything!" she says.
Hm, could another baby be in the works?
Of course, Will, who parted ways with his wife in December, has more charming to do to mark the milestone. He plans to gift her with an Alexander McQueen bag.
Happy birthday, Debra!