NEWS
Red Carpet Confidential: Drew Barrymore On The Woman In Her Life Who Has The "Most Amazing Style"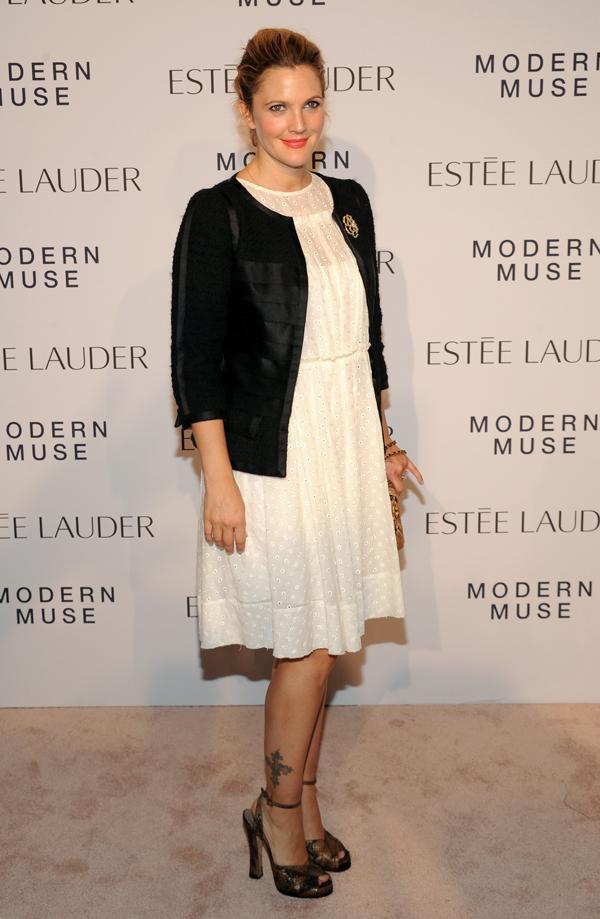 Drew Barrymore's mother-in-law Coco Kopelman isn't a monster—she's her muse. The actress, 38, who wed Coco's son Will Kopelman in June 2012, has only good things to say about her mother-in-law.
"If I could be anything like her, I would be happy," Drew says this week during the Estee Lauder Modern Muse fragrance launch party held at the Solomon R. Guggenheim Museum in NYC. "And I get to watch her all the time. tears up I'm never let down by her. I'm always inspired by her. She's so cool."
Article continues below advertisement
OK! Exclusive: Peek Inside Drew Barrymore's Makeup Bag
In fact, Coco came to the rescue this evening when Drew, who gave birth to her daughter Olive last September, needed to make a quick change en route from the Marc Jacobs fashion show to the Estee Lauder soiree.
"All I did was my mother-in-law put her broach on me," she says. "I dropped the gold snake, Athens, Georgia, vintage necklace, and put on the broach. I did it myself with the help of my mother-in-law. I trust everything she does.