NEWS
Red Carpet Confidential: How CeeLo Green Dropped 20 Lbs.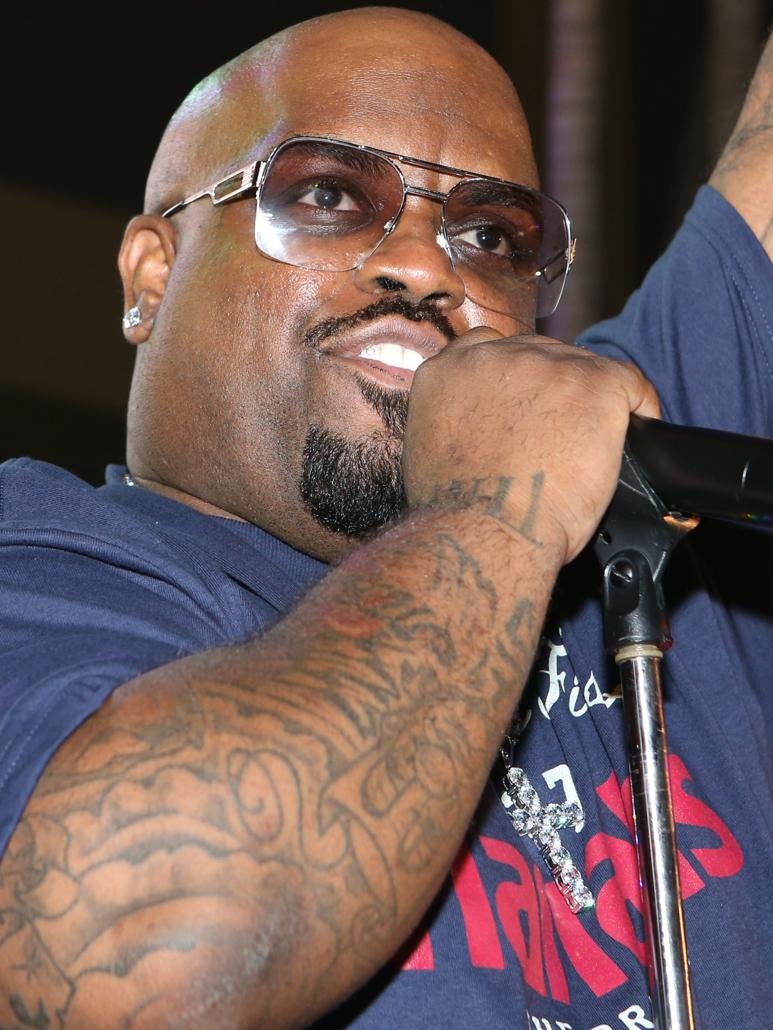 Article continues below advertisement
Actually, I could tell. He looked slimmer onstage when he performed earlier that evening at Harrah's Ballroom.
How did he do it?
For starters, he cut out bread and fried food.
"Far too often, being overweight is associated with overeating, and that's not always the truth," he says. "Actually, not eating enough is the cause of obesity in some cases."
He continues, "In my case specifically, I don't have an appetite early in the morning, which is when you should always break the fast — you should always eat in the morning."
OK! GALLERY: VOICE COACHES CHRISTINA AGUILERA, CEELO GREEN, ADAM LEVINE AND BLAKE SHELTON PERFORM TOGETHER
Another thing that has helped him is managing his food intake.
"I encourage everybody to take a more professional approach to their personal lives, meaning itineraries, schedules, overseeing, discipline," he says. "Something that's healthy here will be healthy here, and will be healthy here, so you have to mindfully do something proactive and positive for yourself. It's will, and wishful thinking."
Article continues below advertisement
What do you think of CeeLo's weight loss? What diet tricks have worked for you? Tweet us @okmagazine.