NEWS
Red Carpet Confidential: How Paula Abdul Overcame Her "Dark Days"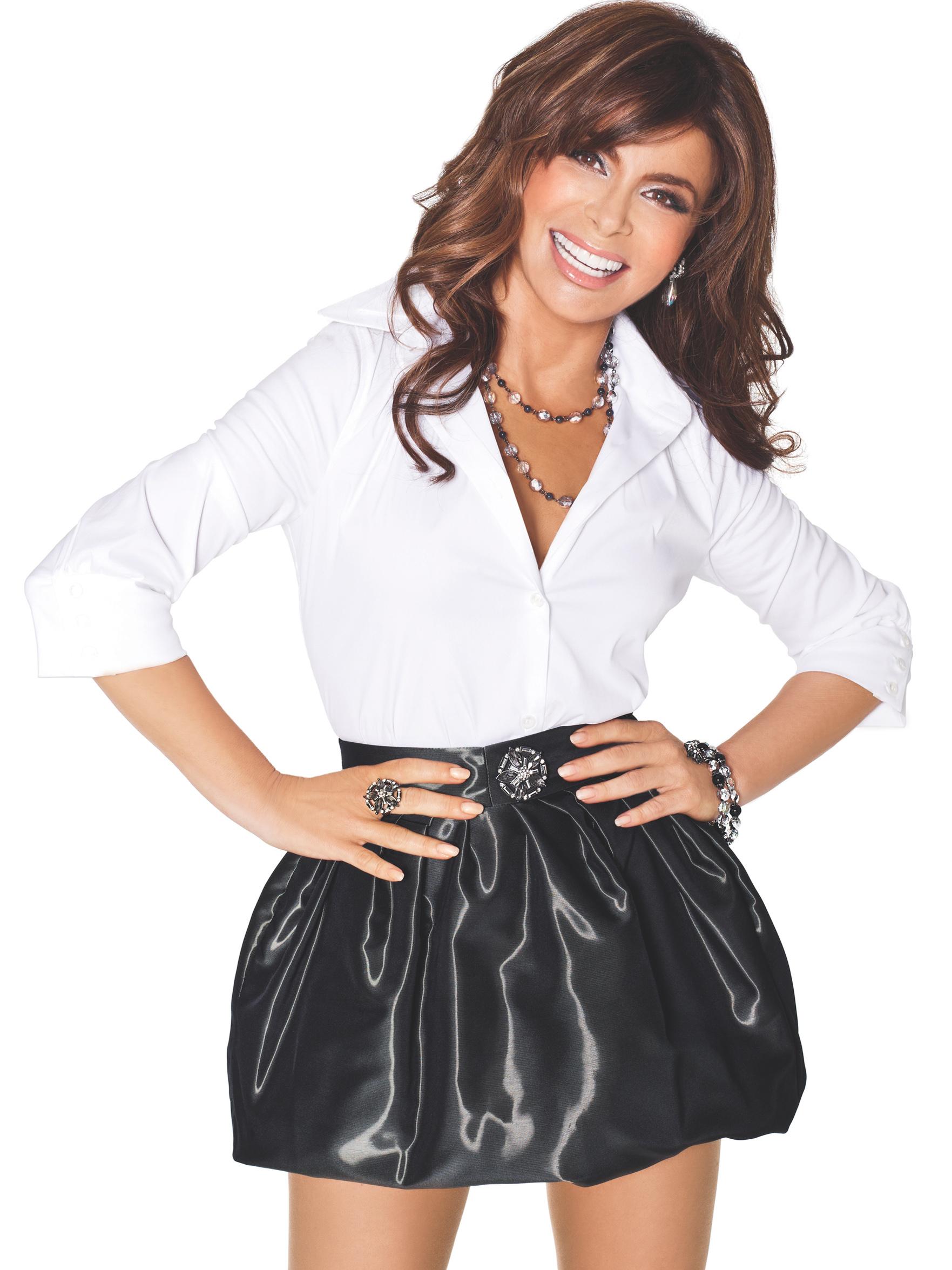 Paula Abdul is like a fine wine — she gets better with age!
The singer/dancer/reality star believes her philosophy of acceptance has led her to being fabulous at 50.
"I wish I could give that magical answer, but the truth is there isn't one," the twice-wed California girl tells me while promoting her Avon accessories line, Forever Selected By Paula Abdul. "I don't know that it's really a secret. I will say this: loving and accepting myself just the way I am has truly helped me to feel fabulous, and to fall in love with myself over and over again — flaws and all."
Article continues below advertisement
She adds, "When I really started to accept myself — short dancer, quirky sense of humor, weird laugh — it helped me to start celebrating all my idiosyncrasies. We adore our friends and all their personality traits, but do we treat ourselves with that same level of love and acceptance? I love that by accepting myself, I become more open to change. I learn something new about myself every day. It shifts my mindset into gratitude and positivity, and that's always where I want to be."
OK! GALLERY: PAULA ABDUL HIT THE GREEN CARPET AT THE ENVIRONMENTAL MEDIA AWARDS
Of course, she hasn't had an easy road. The former American Idol (2002-2010) and X Factor (2011) judge, who shot to fame in the 1989 with a string of hits including Straight Up and Forever Your Girl, considers battling neurological condition Reflex Sympathetic Dystrophy (RSD) Syndrome to have been her biggest hurdle.
According to the RSD Syndrome Association website, symptoms of the nerve injury include severe burning pain, changes in bone and skin, excessive sweating, tissue swelling and extreme sensitivity to touch.
Article continues below advertisement
Although Paula was not diagnosed with the condition until 2004, she began feeling the chronic pain after a cheerleading accident at age 17.
"RSD was a big challenge," she says."I faced isolation and the quest for knowledge about what was happening with my body. I had to push through the pain. I learned to accept that there will be good days and bad days. I would constantly check in with myself to be clear on what pain I was feeling. There were some very dark days, and I'm grateful for the people that loved me unconditionally during those times. I'm thankful that they're still in my life supporting me today."
She continues, "Self-acceptance was another big challenge. My life experiences have been such a blessing to me. They've taught me to love myself, and to love all of my glorious imperfections. I accept all of my so-called flaws with open arms. Without them, I wouldn't be me!"
OK! GALLERY: PAULA ABDUL BONDS WITH MINNIE MOUSE AT WALT DISNEY WORLD
Fortunately, Paula has no regrets — not even her tiffs with American Idol/X Factor boss Simon Cowell, or her 1990s marriages to Emilio Estevez and Brad Beckerman.
Article continues below advertisement
"Regrets focus on the negative," she says. "I do have words of encouragement that I would tell myself when I was 18. If I could advise the 18-year-old Paula I'd say to her, 'It's OK to take a break and have fun. Be your own best friend and be on your own side. Nobody's perfect. Forgive yourself for trying to be perfect. Don't take it all so seriously. Spend time with your family because there will come a time when that precious time will be harder to come by.'"