NEWS
Red Carpet Confidential: How 'Top Chef' Host Padma Lakshmi Made Daughter Krishna, 3, An Adventurous Eater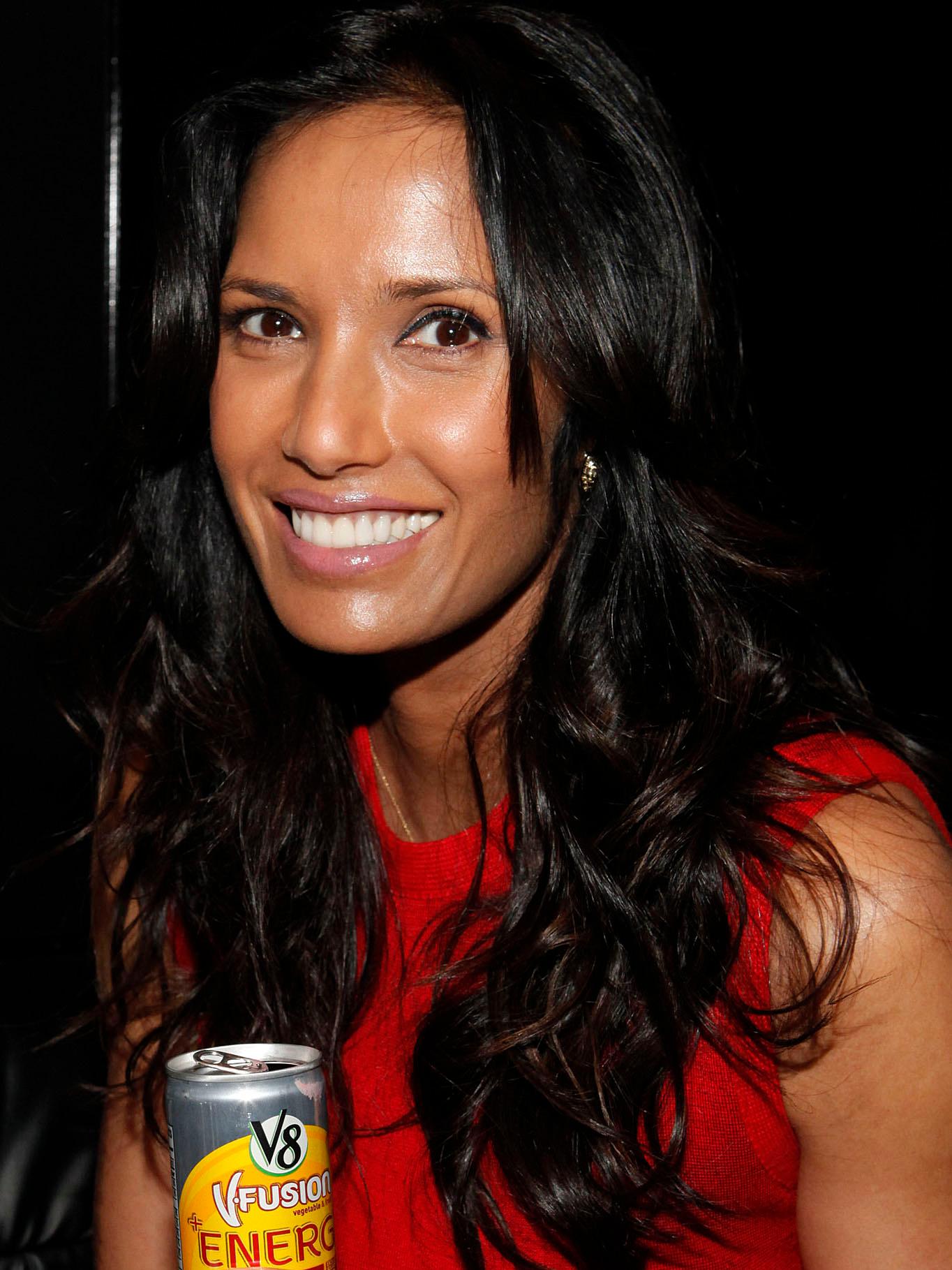 Padma Lakshmi must be as efficient as possible considering she's a single mom to daughter Krishna, 3, and host of Bravo's Top Chef.
"Being a single mom is tiring, amazing and joyful," the reality star, 42, tells me with a laugh this week during the V8 V-Fusion + Energy 24th Hour Bus event, which takes place outside the Millennium Hotel in NYC's Times Square. "I don't do it all. I do as much as I can on any given day. laughs"
Article continues below advertisement
She continues, "I'm thankful for what I have, and every day is different for me. I try and make sure I prioritize the day with getting to what's most important first."
OK! GALLERY: SEE PHOTOS OF PADMA LAKSHMI, REAL HOUSEWIVES, AMERICAN IDOL CHAMPS AND MORE IN THE VALERIE GALLERY
One way she uses her time wisely is by not permitting her daughter to be finicky about the foods she eats.
"I like to make different things," she explains. "I think it's important not to get stuck in a rut, which is easy to do once you find that a recipe works and is easy. You tend to have that 'one thing.'"
OK! GALLERY: PADMA LAKSHMI TOTES HER PRECIOUS TOT ON A NYC WALK
She adds, "I like to make sure that, in any given week, my family and I are eating a nice, varied diet, so that one day it's poached fish with noodles, and another day, it's spaghetti primavera, and a third day it's black-eyed peas with kale and rice. You have a variety of vitamins, a variety of ingredients that you're introducing into your diet to keep your body replenished with a whole gamut of nutrients."
Article continues below advertisement
OK! GALLERY: BEST OF THE 64TH EMMY AWARDS ARE HEIDI KLUM, SOFIA VERGARA, JANUARY JONES, GIULIANA RANCIC & PADMA LAKSHMI
Hm, what's her secret to raising an adventurous eater?
"If you want to know how a child eats, you need to look at how their parents eat," she says. "Whenever other parents tell me that their children are picky, I say 'well, how do you eat? Do you expect your child to eat differently than you?' Because if you just make one food that's healthy and yummy for everybody and say 'that is what you're eating,' after a while, they start to eat."
What food did you despise when you were a child but love now? Tweet us @okmagazine.