NEWS
Red Carpet Confidential: Hugh Dancy Despises Dish-Washing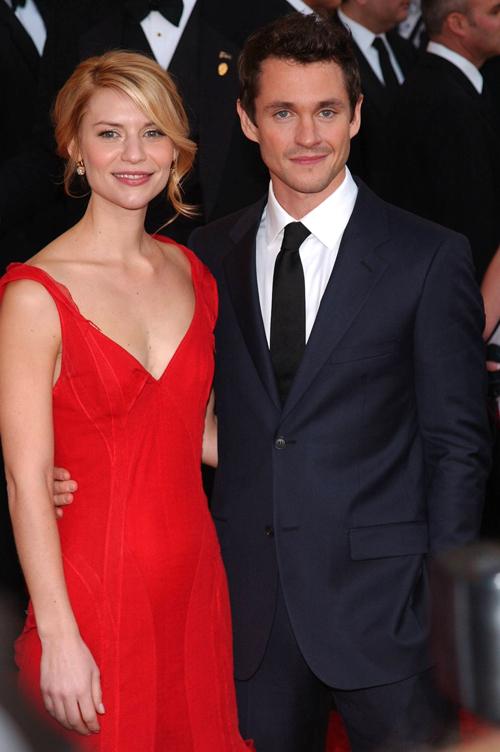 Although Claire Danes's fiancé Hugh Dancy is tight-lipped when it comes to his favorite part of wedding planning, he admits his most hated chore takes place after dinner.
"I think back to the 10-year-old me, and it's amazing that I'm ever prepared to do the washing up because it didn't used to be my favorite thing in the world," the British actor, 34, who divides his time between his London apartment and Claire's New York base, tells me. "Housework is not my raison d'etre."
Article continues below advertisement
Thank goodness for maids, right?
In the romantic comedy Adam, in theaters now, Hugh's character, who suffers from Asperger's Syndrome, diligently divides up the chores.
"The lifestyle of an actor can be quite stop-start, stop-start, so when you're not working to have something of a routine can be actually quite pleasant," he says.
One habit he can rely on is his love for reading books, saying "I'm a huge Philip Roth fan." He hopes to bring an adaptation of the author's Sabbath Theater to the screen, and got into character for this role by reading Look Me In The Eye by John Elder Robinson, which he calls "enlightening, amusing and human."
He can't call his love for reading or acting an obsession, though.
"I'm quite passionate about what I do, but it's not something that lends itself to a true obsessiveness. I almost wish I had more of that pure, pure enthusiasm."
Just don't ask Hugh to help out in the kitchen post-meal.
"I don't have a massive temper, but I certainly lose my temper," he says.
Adam is in select theaters now.