NEWS
Red Carpet Confidential: Inside Melissa Joan Hart's Baby Shower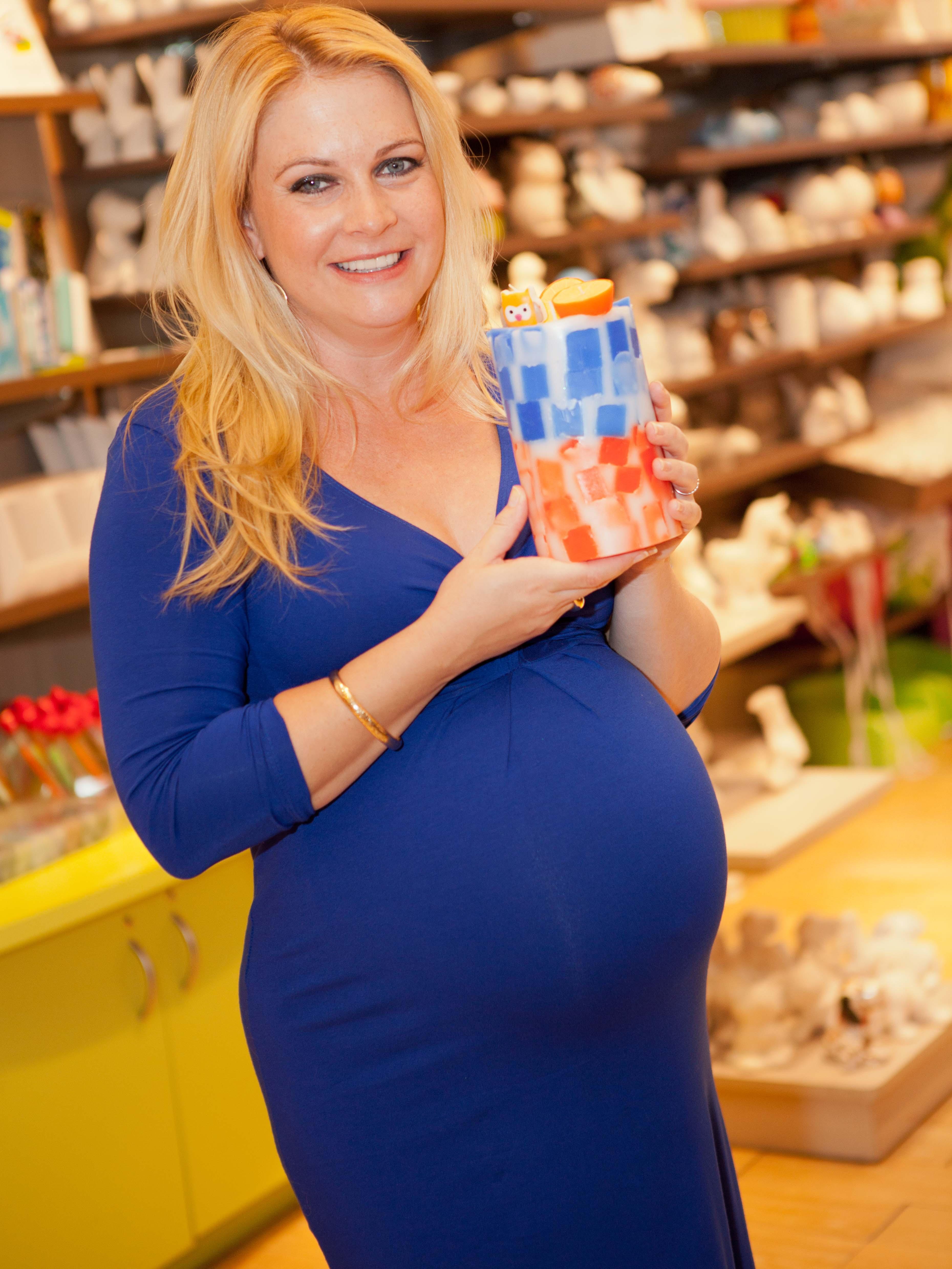 Melissa Joan Hart joins twenty of her closest pals this week for her East Coast baby shower thrown by pal Amanda Ruisi, owner of AKR Public Relations, and held at Make Meaning in NYC.
Not only do the girls (including Danny DeVito's daughter Lucy!) gift her with diapers to be donated to Baby Buggy, a charitable organization helping children in need, but they also stop by the Glitter Tattoo station, where are treated to colorful butterflies and star tattoos.
Article continues below advertisement
That's not all: They decorate their own cakes using colorful fondants and edible decorations, and nosh on Soft Serve Fruit Co. sundaes, Godiva truffles, and Baked By Melissa mini-cupcakes.
OK! GALLERY: STARS SHINE AT ENTERTAINMENT WEEKLY AND WOMEN IN FILM PRE-EMMY BASH
Just days before she is due to pop, the married mom of two, 36, looks glam in a plunging royal blue frock.
How does she do it?
"I'm just fakin' it the best that I can," calm-and-collected Melissa tells me. "I have a sweaty glow with the hormones, but I'm just having fun. When you're this pregnant, you can't help but be excited, and nothing else matters, so you just go with the flow."
She's even rockin' heels!
"It can only be for a short duration of time, so I know that probably in about an hour, I'll be kicking them off, and move on to my flip-flops."
OK! GALLERY: BABY WEIGHT: WHICH CELEB MOMS WIN AT LOSING?
Celebrating baby #3 with a big bash is only natural.
"I'm excited," the Melissa and Joey star says. "These are my East Coast girls. We had our West Coast party, and now we have to have our little East Coast party. It's fun."
Article continues below advertisement
She continues, "Everybody wanted to celebrate this baby, which is nice, because it's the third, and a lot of people are just starting these days to celebrate second and third and fourth babies, but I think every baby should be celebrated the same. You don't want to have a huge bash for your first, and not for your third. I think it's special, and I think it's wonderful that everybody wanted to do this."
I bet sons Mason, 6, Braydon, 4, and hubby Mark Wilkerson are getting excited to meet their new baby brother or sister. (Hello, delivery surprise!)
Melissa is one of many celebs who get creative at Make Meaning. Other fans include Katie Holmes and daughter Suri; Jennie Garth and daughter Lola; Tori Spelling, Robert De Niro, Alicia Keys and Tina Fey.