NEWS
Red Carpet Confidential: Ivanka Trump Shares Her Chic Maternity Style Secrets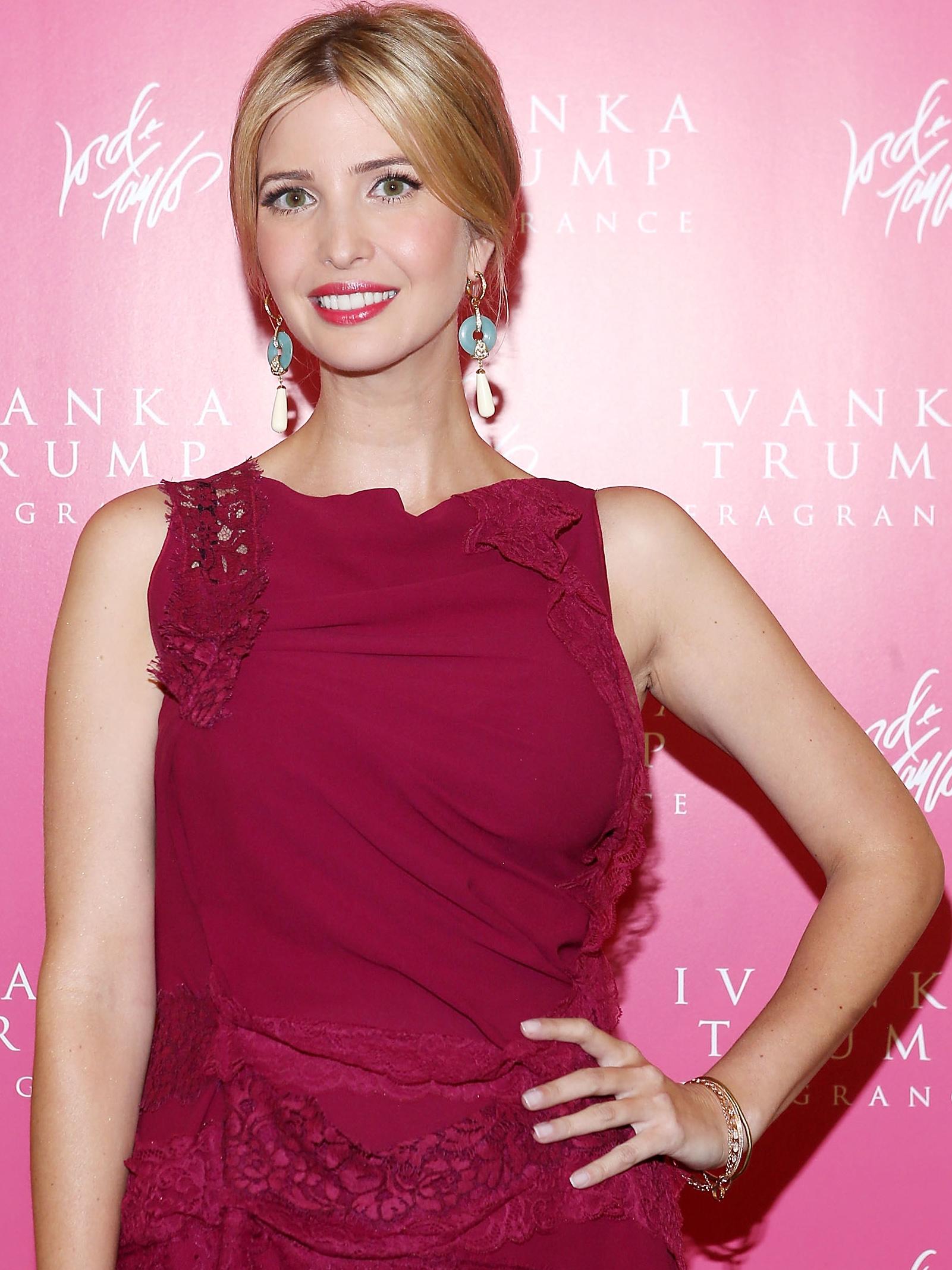 Article continues below advertisement
"One of the challenges as your body changes is you spend the majority of your life trying to identify a style that works with your figure, and then that's tossed out the window," she says.
Indeed, pregnancy changes everything.
"For me, I like having a defined waist. I like having a belt or I like having something to create shape. Obviously that rules out the majority of my wardrobe initially."
Ivanka, who is mom to Arabella, 21 months, with New York Observer owner hubby Jared Kushner, has picked up tips along her journey.
"An inability to wear pants, for the most part, is a challenge, but I think the key is recognizing that you can't dress for your old body," she says. "You have to dress for what your body is today, and it's evolving."
OK! GALLERY: CELEB BRIDAL GOWNS: FROM CHIC TO CRAY
She's careful not to make common mistakes.
"I think you have to be careful not to overexpose yourself," she says. "I think people get very excited about certain areas of their body that expand laughs, and maybe get a little too excited about that. I think you want to maintain an elegance, and a restraint in terms of what you wear."
MORE ON:
Celebrity Apprentice
Article continues below advertisement
She also encourages playing up one's best features.
"For me, I didn't gain a lot of weight in my legs," she says. "I would always like showing off by wearing a shorter skirt or wearing a flirty dress that showed my legs, and a beautiful, strappy sandal."
She adds, "To me, that's how I felt best about myself, rather than making everything frumpy, so it's about balance. Typically, if I was showing more leg, I'd be more covered up on top as the pregnancy goes on, and vice versa."
OK! GALLERY: STARS FLY FASHIONABLY SOLO AT MET COSTUME GALA!
Hm, why avoid pants?
"Well, you can wear pants, but maternity pants are not great options," she explains. "There aren't very many that are very good. Thankfully, I mean, my mother had no options—back then, she was wearing my father's button-downs probably. They didn't have maternity lines and all these things. "
She continues, "Now some of the great designers are making maternity lines, so jeans are great—actually maternity jeans. I swore after my last pregnancy that I'd never give them up. They were so comfortable. I had a great pair by Rag and Bone. There are a lot of great companies that will actually make maternity wear."
Since she's promoting her Ivanka Trump Parfum, I'm curious about how she changes her beauty routine when she's expecting, given all the precautions that are suggested.
"The second time around, you don't have the luxury of thinking about these things that much," she confesses. "Having a toddler at home, I'm much more rushed, to say the least, getting out the door."
Who's the most fashionable pregnant celeb? Who's the least fashionable mom-to-be? Tweet us @okmagazine.