NEWS
Red Carpet Confidential: Katie Holmes & Kristen Stewart Spend 12-12-12 With Bon Jovi & Bruce Springsteen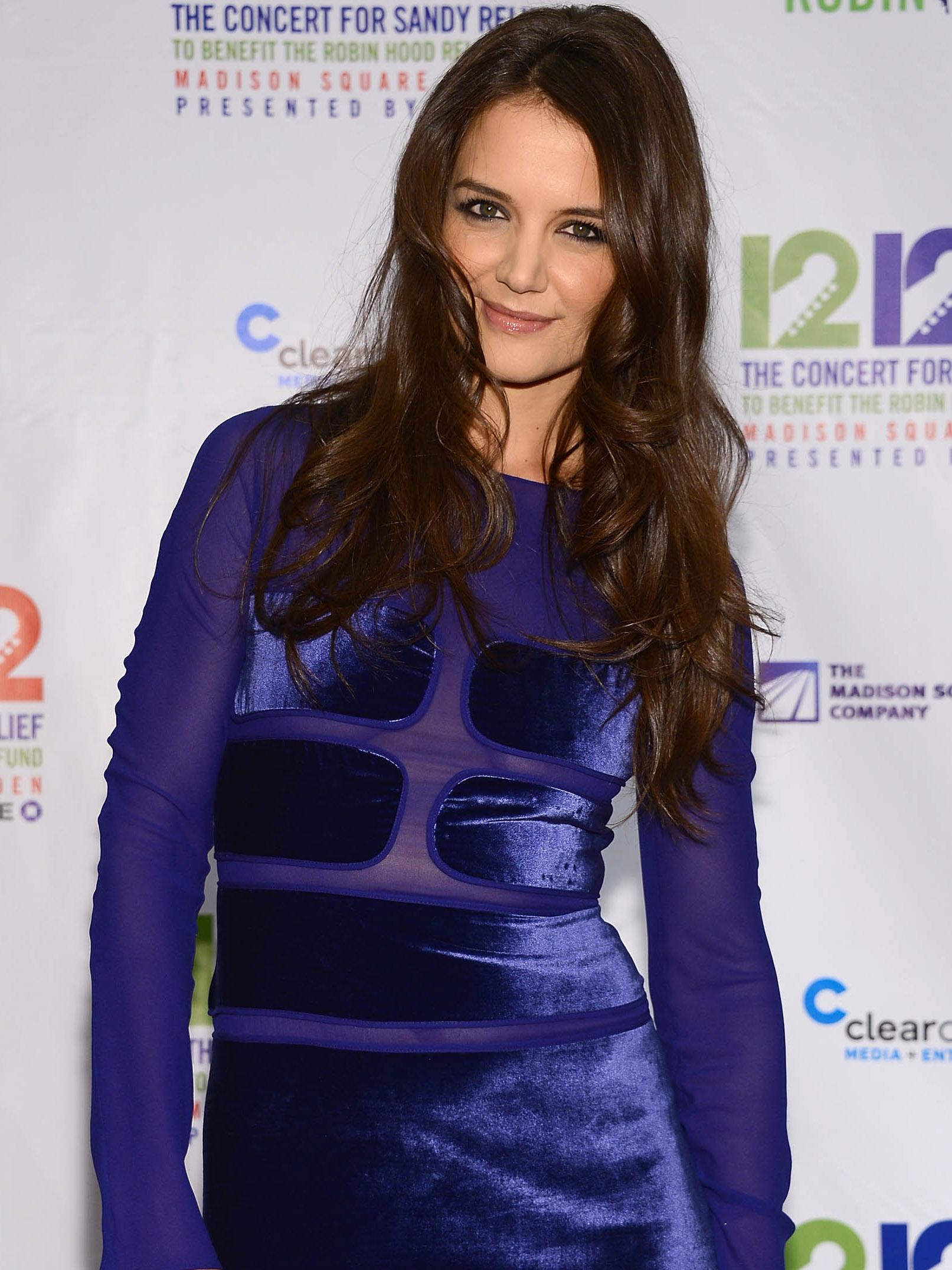 While stars like Katie Holmes, Blake Lively and Kristen Stewart (wearing a tracksuit!) shine onstage, joint performances from stars like Bon Jovi and Bruce Springsteen and The E Street Band make the night during 12-12-12: The Concert For Sandy Relief benefiting the Robin Hood Relief Fund held Wednesday at Madison Square Garden in NYC.
And then, there's Kanye West's leather kilt, which earns its own Twitter handle.
Article continues below advertisement
How did it feel performing with New Jersey alpha males Bruce and Jon Bon Jovi when the rock icons teamed up for Born To Run?
"They're both friends, and have been friends for a long time, so they're not alpha males to me," Bruce's E Street Band guitarist Stevie Van Zandt says with a shrug. "They're just guys on the block."
Bruce returns the favor by joining Bon Jovi onstage for Who Says You Can't Go Home.
Article continues below advertisement
For Richie, the storm hit home when he returned to his New Jersey childhood haunts in Seaside Heights and Point Pleasant.
"I really had to hold back the tears. I saw my childhood flash before my eyes in a way. My mom's house got trashed — I had to evacuate her, so she's living with me now laughs until we fix it up. I purchased a house in Point Pleasant awhile back, and there's water in the bottom floor."
While Richie welcomes a performance with Bruce, he also collaborated with Alicia Keys for the tune I Will Always Walk Beside You. All proceeds benefit hurricane relief.
Indeed, the stars don't stop during the six-hour long show. I pass Martha Stewart backstage, and here's Jimmy Fallon and wife Nancy. He jokes that he's wearing her shoes tonight. "Thank God she's size 12, or else it wouldn't work," he yuks.
Article continues below advertisement
Next up is Susan Sarandon. She's working the phone bank for a cause that is close to her heart — and not just because she lost power in her downtown NYC abode.
"The little boy from Stepmom is from Breezy Point Queens," she says. "He's not a little boy anymore, but his mom's house was devastated, and I was on the phone with her all along."
Kind-hearted Susan raised a "meager" $19,000 for the family during a benefit at her SPiN ping-pong club immediately following the storm.
Diddy and Olivia Wilde, who learned that her birth hospital flooded, stop back while Alicia performs.
Billy Crystal admits watching images of the storm made him shudder when he witnessed the devastation from California.
"Watching my hometown get pummeled was devastating to watch because you couldn't do anything," he says. "You feel to helpless watching five feet of water go through the town that I grew up in. My brother was there, and the first floor of his house was severely damaged."
Article continues below advertisement
OK! GALLERY: KATIE HOLMES HAS DINNER DATE WITH MYSTERY MAN IN NYC
As for Alicia? She's busy bringing the house down with two separate performances, including Empire State Of Mind while joined by Paul McCartney and first responders. Paul also joins the remaining members of Nirvana onstage — what a night!
Friendships are quickly forming backstage. Katie, wearing Tom Ford, gets chummy with Jason Sudeikis and Blake. Jon trades weather war stories with New Jersey Governor Chris Christie, and Richie hams it up with Adam Sandler, who puts his own twist on Hallelujah (Sandy Screw Ya).
For Pink Floyd's Roger Waters, the event is a chance to let loose.
"I felt a good connection with my fans tonight, and Eddie Vedder was absolutely amazing," the rock icon says. "That was like a dream come true. In fact, I think I stopped singing at one point to kiss him, which is weird. It's very rare that I do anything like that. I was in very good spirits."
When it's all done, the 12-12-12: The Concert For Sandy Relief brings in a whopping $30 million (and counting!) to benefit the Robin Hood Relief Fund.