NEWS
Red Carpet Confidential: Kristin Cavallari Prepares For Baby's First Christmas & Baby #2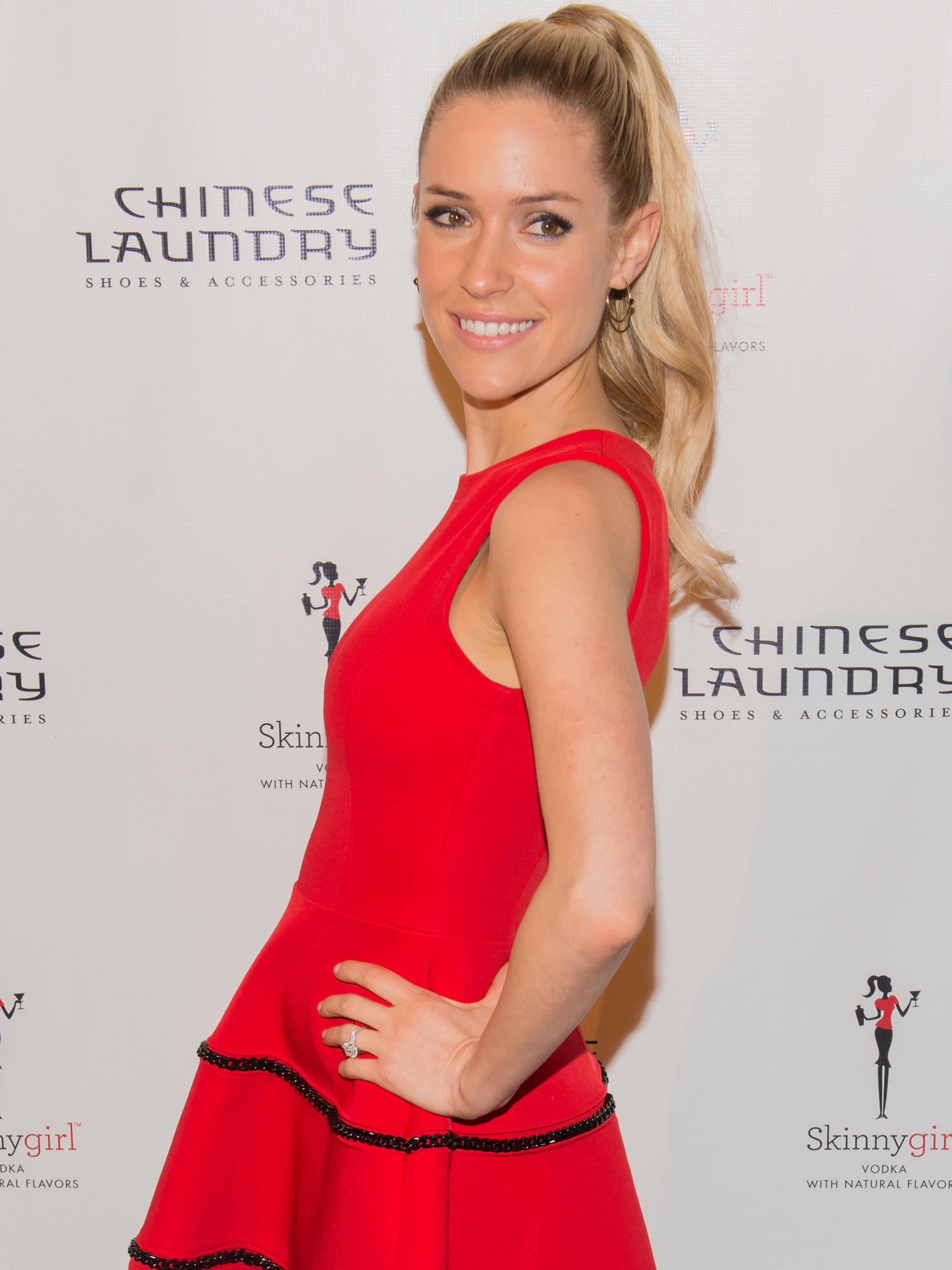 Even though they haven't yet tied the knot, Kristin Cavallari and her Chicago Bears quarterback fiancé Jay Cutler are making way for baby #2.
The couple, who have been engaged since 2011, welcomed son Camden in August.
"We know everything that we want for our wedding, we just haven't set a date, because we're going to see if we'd rather have another baby first or get married first," the reality star, 25, tells me Tuesday during the Chinese Laundry by Kristin Cavallari shoe collection launch at NYC's Avenue. "We'll see."
Article continues below advertisement
OK! GALLERY: KRISTIN CAVALLARI SHOWS OFF HER SLIM POST-BABY BODY IN WHITE SKINNY JEANS
Giving Camden a brother or sister in the near future is top priority.
"I want kids close in age, but I'm not quite ready to get pregnant again, so we'll see. I don't know. Everything's up in the air."
For now, the new parents are getting ready for their son's first Christmas.
"Obviously he's not going to remember this Christmas, but it is his first Christmas, so I'm really excited. We're going to get a little tree, and I just ordered stockings for us with his name on it. We're not going to go crazy, but we're going to have fun."
OK! GALLERY: KRISTIN CAVALLARI ATTENDS BUSINESS MEETINGS IN L.A.
She continues, "He's not quite old enough where he will really get it. Next year will be fun because he'll actually know what's going on, but I'm excited to dress him up. My mom gave me this little Santa onesie that's really cute. All that stuff is fun."
Of course, they're also enjoying each day with their growing boy.
"He's using his hands a lot now, so he can grab onto rattles. He'll touch your face and stuff. It's really sweet!"