NEWS
Red Carpet Confidential: Lisa Loeb Feels 'Lucky' To Be A Mom Later In Life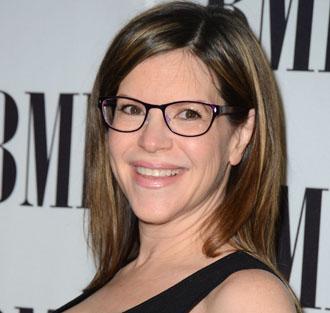 Life is about to get hectic at Lisa Loeb's home.
The singer-songwriter, 44, is expecting baby #2 in June with hubby Roey Hershkovitz, whom she wed in 2009 and is a decade her junior.
Becoming a mom for the first time later in life is a decision Lisa does not regret, having welcomed daughter Lyla, 2, at age 41.
"I wouldn't change a thing," she tells me during the Pregnancy Awareness Month 2012 kickoff celebrating PAM's fifth anniversary at the Skirball Center in L.A. "I wish I maybe did not worry as much about it all. It's really important to find the right person to make a life with, that can devote the amount of time that it takes to be a parent. I'm really lucky I found a great partner in my husband, and that we've had a beautiful daughter and have another one on the way."
Article continues below advertisement
OK! BLOGS: RED CARPET CONFIDENTIAL: LISA LOEB 'WOULD LOVE TO HAVE CHILDREN'
For Lisa, the biggest surprise about becoming a parent isn't the lack of sleep, the abundance of baby goods or the constant outgrowing of clothes.
"I can't really think of anything that has been a surprise due to becoming a parent later in life, other than the fact that I've only joined a lot of the rest of the world in becoming a parent," she says with a laugh. "It's an entire universe that I wasn't very aware of until I became a parent."
With baby #2 on the way, lil' Lyla will learn to share her parents' attention.
"My husband and I waited a bit to tell our almost two-and-a-half year-old," she says. "We explained that she was going to be a big sister and that we were having a baby. We talk about it and also read books about becoming a big sister. We've tried to emphasize the 'we' and not the 'I' of the situation to keep everyone involved. Our daughter is pretty verbal, and so far she's done well with transitions that we talk about a lot."
Article continues below advertisement
For now, she is enjoying her parents all to herself.
"She does so many funny things," Lisa says. "We've started talking a lot about rhymes, and she likes to find names of kids in her school to rhyme, like 'Chloe and Zoe.'"
She adds, "Lyla also notices lots of details. For example, she saw that there were googly eyes glued on some carrots in a book we have about the Rainbow of Food you can eat, and she said, 'Mommy, those carrots are funny- they have eyes!'"
With a new baby on the way and a sister to welcome the little one, Lisa is thrilled with the way everything has turned out.
Hm, what is it like being married to a much-younger man?
"The age difference is not something that I think about very often," she says. "Sometimes we have a couple of different music references, but we like a lot of the same music, so that doesn't play into our relationship much either."
Kids and parents alike delight when Lisa performs tunes from her book and CD titled Silly Sing-Along. So cute – check it out!