NEWS
Red Carpet Confidential: Is Lisa Rinna A Strict Or Laidback Parent?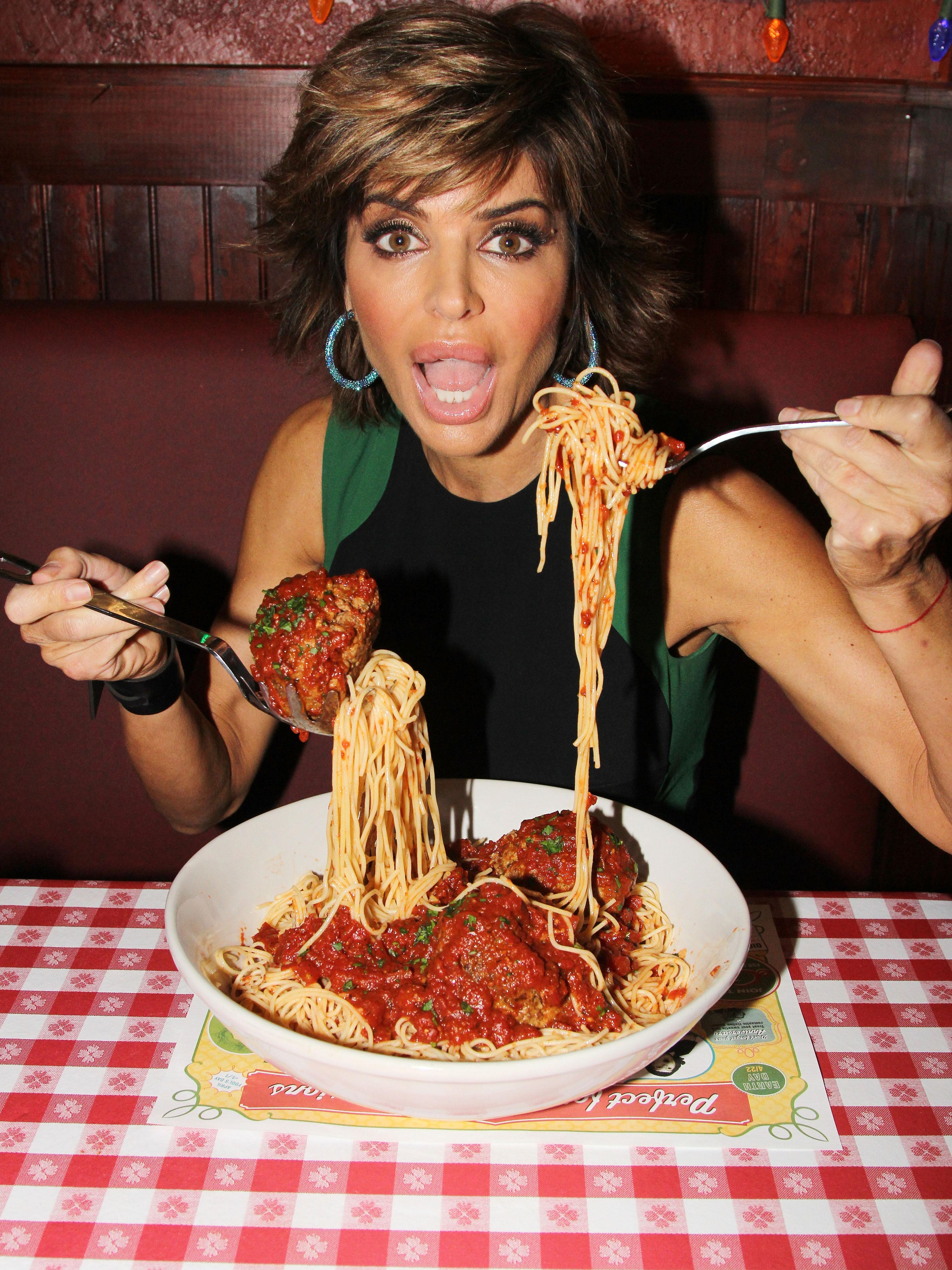 When Lisa Rinna heads to Buca di Beppo's new Times Square location this week to give her handprints in their signature marinara sauce, her daughters Delilah, 14, and Amelia, 11, are top of mind.
The All-Star Celebrity Apprentice castoff, who is married to actor Harry Hamlin, picks up t-shirts and sweatshirts for herself and the girls.
It's no wonder she needs multiples: she has trouble with them raiding her closet, which is filled with frocks from the Romanitza House of Fashion.
Article continues below advertisement
Still, not everything fits her daughters.
"Well, my girls are 11 and 14, and luckily my 11-year-old now has a size 10 foot. I have an 8 ½, so she's grown out of my shoes. I'm very happy about that, to be honest with you. She can't wear my shoes, but my 14-year-old can wear my shoes."
Despite her fashion sense on display with her QVC line Belle Gray By Lisa Rinna, she doesn't play the overbearing mom.
Article continues below advertisement
"I am very much a stickler on how much skin is showing, and how much skin is shown at school," she says. "One child's in a uniform, thank God, and the other one has clothes to wear. They have to cover up. The shorts can't be too short. Things can't be seen."
She continues, "My one daughter tends to roll her uniform skirt up as high as she possibly can, and they have a rule where the skirt has to be at the bottom of your fingertips, so it's funny—she's constantly yanking it up."
Article continues below advertisement
She continues, "I try to do that, and I'm cognizant of being a strong role model for them. That means doing charitable work, that means working hard for something that you want, and not just necessarily getting it—that means consequences to things. If something happens that's not appropriate, there's a consequence to it. I'm trying to teach them how to live in this life, because it's not easy. And it shouldn't come easy. I'm trying to teach them to be smart."
Don't miss the live finale of All-Star Celebrity Apprentice, which airs Sunday at 9 p.m. ET on NBC.
Who will win All-Star Celebrity Apprentice—Trace Adkins or Penn Jillette? Tweet us @okmagazine.