NEWS
Red Carpet Confidential: Melissa Joan Hart's Advice For New Moms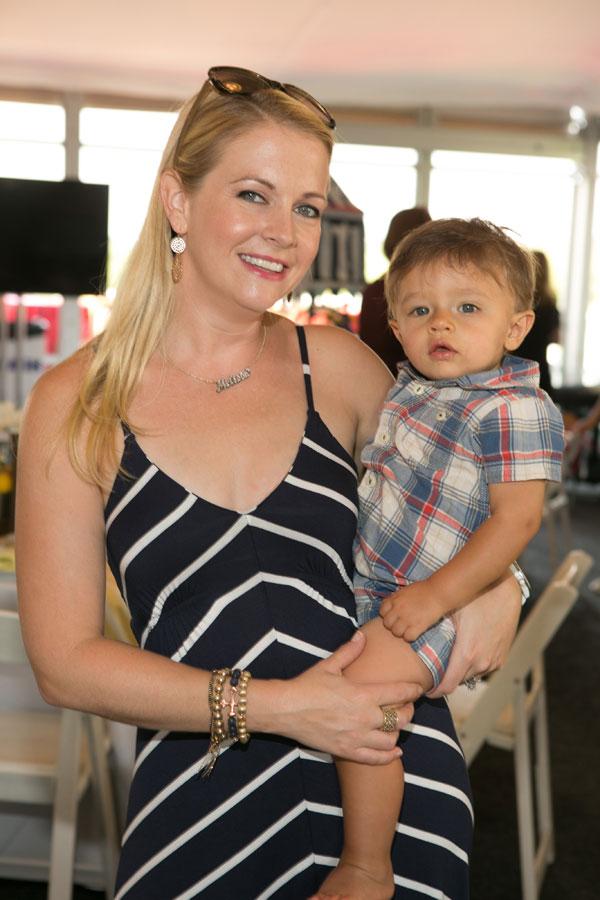 Melissa Joan Hart brings her entire family, including hubby Mark Wilkerson and sons Mason, 7, Braydon, 5, and Tucker, 11 months, to Jersey City this week to host the Operation Shower/Birdies For The Brave group baby shower for 40 military moms-to-be whose spouses are deployed from New York units.
Even though they are young, breaking the boys' scheduled routine is no big deal considering they are adept at bouncing between Connecticut and L.A.
Article continues below advertisement
Photos: Melissa Joan Hart's Swanky New Nursery
"They are excellent travelers and adventurers," the Melissa & Joey star, 37, tells me. "I call us a traveling circus family with how much we juggle and run around."
With a caring mom like Melissa, they have also learned the importance of giving back.
"I always teach them to be grateful for all of our many blessings above all else," she says. "And that goes along with sharing our blessings with others and helping them feel the same love."
Sponsored by Barclays and baby bedding company Carousel Designs during the PGA Tour, this marks Melissa's third time hosting. She confesses that during her first fete she was "so emotional" bonding with the other moms-to-be while expecting her youngest son, Tucker.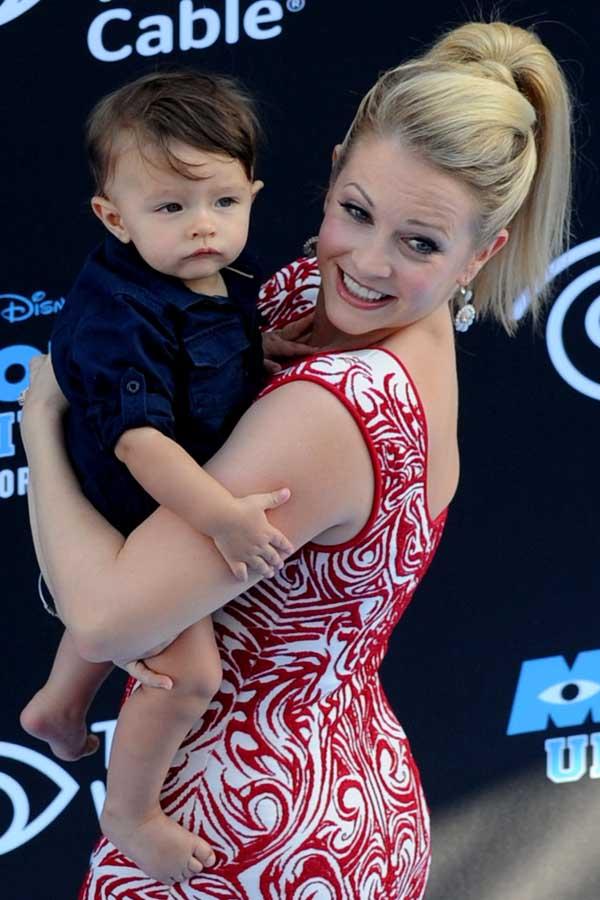 MORE ON:
Melissa Joan Hart
"Being pregnant is an exciting but scary time in your life and being alone for it while your loved one is in harm's way makes it even more so," she says. "These women deserve a day to feel like a princess and get some cool new stuff for the new little baby at the same time."
Article continues below advertisement
OK! Exclusive: Is Melissa Joan Hart Hoping For a Daughter One Day?
What's her best advice for new moms?
"Enjoy the first few months when they sleep a lot," she says. "Take advantage of their naps to rest, shower and don't worry so much about laundry and cleaning bottles. You can do that with the baby awake."
For Melissa, the cause holds a special place in her heart considering "my grandfather and uncles fought in many of our country's past wars, but my Uncle Neil graduated Annapolis and was a decorated Navy officer."
She is steadfast in her support of the troops.
"I think as a nation we still don't take enough time to thank our military," she says. "They make the sacrifices for the rest of us to enjoy our freedoms and we need to make a better effort of helping them get home safe and giving them a chance to have a wonderful life when they do return.
Watch: Melissa Joan Hart on What It Was Like Being in a Britney Spears Music Video
Catch Melissa in Melissa and Joey, which airs Wednesdays at 8 pm ET on ABC Family. Do you think it would be fun to be bicoastal like Melissa's family? Moms, what would you tell moms-to-be about raising children? Tweet us @okmagazine.