NEWS
Red Carpet Confidential: Melissa Joan Hart's Sons Get Their Wish: It's A Boy!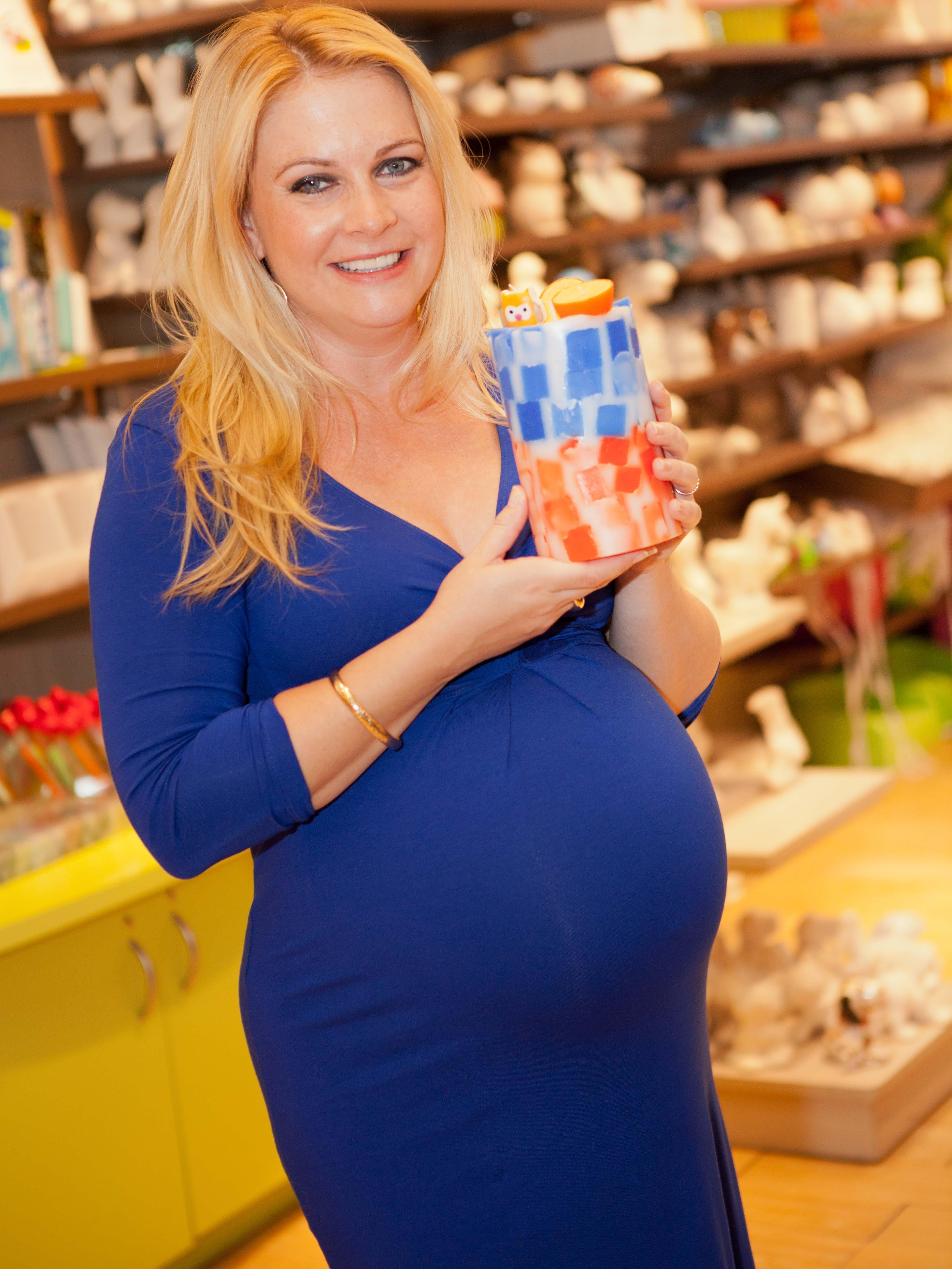 Congratulations are in order for Melissa Joan Hart and hubby Mark Wilkerson, who welcomed their third son, a delivery surprise, on Tuesday.
Tucker, whose middle name is still being chosen, joins brothers Mason, 6, and Braydon, 4, who were sweating out the possibility of their mom giving birth to a baby girl.
"They're going back and forth," the Melissa and Joey star, 36, tells me during her baby shower this month at Make Meaning in NYC. "In the beginning, all they wanted was a girl. They just thought baby girls are the cutest thing ever. And now, they're scared of having a girl. They're like 'no, no, no, we need another brother.'"
Article continues below advertisement
She adds, "I don't know how they're going to react if it's a girl. I think it won't matter because it's just going to look like a baby. I just think the one disappointment is that if it is a girl, they think it should have very long hair. That will be the one disappointment in the hospital, if it's a girl and doesn't have long hair, they're going to be a little confused. laughs"
OK! GALLERY: STARS SHINE AT ENTERTAINMENT WEEKLY & WOMEN IN FILM PRE-EMMY BASH
Instead, her sons got their wish.
"They decided that a boy would play better with them," Melissa says. "They've always loved and adored little girls, but now they've been around other little boys, and they're like 'well, it has to be a boy because we have to play with it. We have to show them our dinosaurs and all that stuff.' I think, with the baby, they're going to be confused because they're going to realize they can't play with it right away, anyway. It will take them a little time to realize that they have to be calm around the baby."
Article continues below advertisement
OK! GALLERY: BABY WEIGHT: WHICH CELEB MOMS WIN AT LOSING?
Melissa is already making memories for Tucker. Along with her own hospital gowns gifted to her for baby #2, she pre-packed a picture frame in her hospital bag.
"One of my traditions that I love is a picture mat that goes inside the frame but around the picture," she says. "What I do is I bring just the mat, a white mat, to the hospital, and I have different colored markers. Anyone who comes to visit me at the hospital and meet the baby, gets to write a little note to the baby, and sign it."
She continues, "In the nursery, I have the other two frames. Then, I choose a picture and a frame, and hang it on the wall. Then, you always have the memories of the people who came to the hospital to see you. I really like that tradition."