NEWS
Red Carpet Confidential: Melissa Rycroft Readies For Daughter Ava's First "Real" Christmas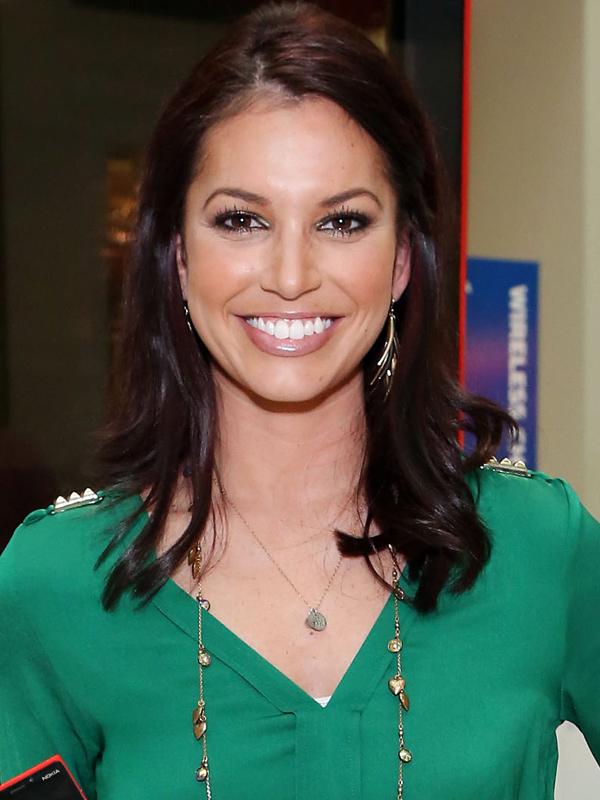 Dancing With The Stars: All-Stars champion Melissa Rycroft can't wait to share Christmas with hubby Tye Strickland and daughter Ava, who turns 2 in February.
"I think it's going to be special because mainly this is going to be Ava's first Christmas that she can really enjoy," the former Bachelorette, 29, tells me Thursday during a Nokia Lumia 920 Smartphone event at California's Northridge Fashion Center. "Last year she was so little, and didn't understand what was going on. This year, she knows the presents under the tree are for her, and she has already tried to open them. We let her open one!"
Article continues below advertisement
She continues, "Snow, and Santa, it's all so new to her, and it's so fun to get to experience Christmas through her eyes. Especially because this is the first time she's going to get to experience it, so this is going to be an extra-special Christmas for us."
OK! GALLERY: MELISSA RYCROFT AND TYE STRICKLAND ATTEND MAGIC MIKE L.A. PREMIERE
Just recently Melissa used her Nokia Lumia 920 Smartphone to capture a precious video of her little one.
"She had a Christmas school performance a couple days ago, and her and kids in her class were singing Jingle Bells. She got so excited when it was over, and everyone was applauding."
It doesn't stop there, either — she uses the gadget to show off her holiday photo diary during the event.
OK! GALLERY: OK! EXCLUSIVE PHOTOS: FIRST PICS OF MELISSA RYCROFT'S BABY AVA!
Of course, Melissa has earned the right to relax at home in Dallas after winning DWTS: All-Stars.
Article continues below advertisement
"I have short-term vision, and I'm just thinking about holiday time and home time," she says. "I'm going to cease to travel for a little bit, turn off the cell phone and enjoy my husband and my daughter. I think we'll probably stay in our sweats for a couple weeks, and watch TV, and not think about work until the New Year."
Sounds like a plan!
RELATED NEWS:
DANCING WITH THE STARS RECAP: MELISSA RYCROFT DANCES WITH A HERNIATED DISC