NEWS
Red Carpet Confidential: Michael Cera, Charlyne Yi Milk Dating Dilemma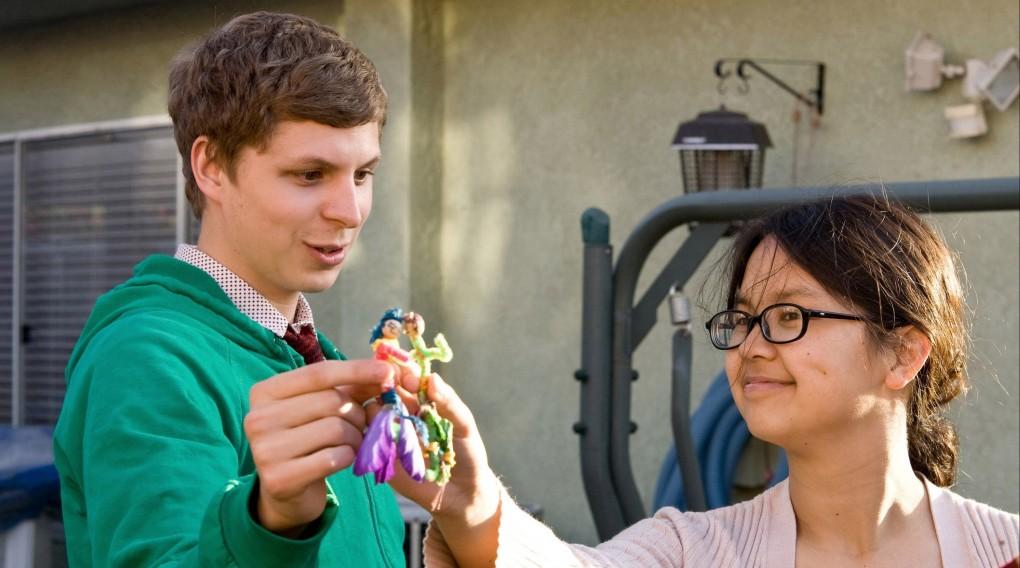 Even though Charlyne Yi denies that she and Michael Cera were ever a couple, he tells me otherwise. Getting to the bottom of the "did they or didn't they?" drama leaves the actress acting awkward through a Paper Heart event during which we are told no Michael Cera questions -- even though he stars in the romantic comedy.
"Everyone says you and Michael were dating," a reporter begins.
Charlyne, 23, nervously stumbles, "Oh no, ouch," before pointing the finger. "Gossipers! You guys are all gossipers!"
Article continues below advertisement
Funny, the 21-year-old geek chic actor -- wearing a bright yellow polo shirt and ketchup-colored red backpack -- told me during the Toronto International Film Festival in September 2008 that he was dating a girl named Charlyne.
When pressed for her last name, Michael responded, "Why, are you going to go to her house?" He said they were perfect together because "we just like each other," and the lovebirds enjoyed walking, eating and hanging out.
How did they meet? "Through mutual friends, which is a good way to meet someone," he tells me. He admits, "If I'm around people for a long time, I start to laugh like them."
I tell Charlyne he told me they were dating, and the spazz begins.
"Did he? He just said 'hey everybody, I'm dating Charlyne Yi'?! Hm. Well, I don't know what to say about that."
She walks away when asked what her relationship is like with Michael now. (He does not attend because he is filming in Canada.) Hm, if they never dated, wouldn't the proper response be "we're friends, as always?"
Article continues below advertisement
Director Nicholas Jasenovic explains.
"Michael likes messing with people," he tells me. "He does. I think that's part of why he wanted to do the movie. He likes to present a fictional version of himself. He enjoys seeing people confused by 'who is he in real life?' In the things that we've made together, he plays a pompous a**hole version of himself and everybody thinks it's the real Michael. He gets a big kick out of that. He definitely loves playing around with perception."
And the mystery deepens.
Paper Heart is in theaters now.