NEWS
Red Carpet Confidential: Motherhood Makes Leelee Sobieski Believe In Functional Fashion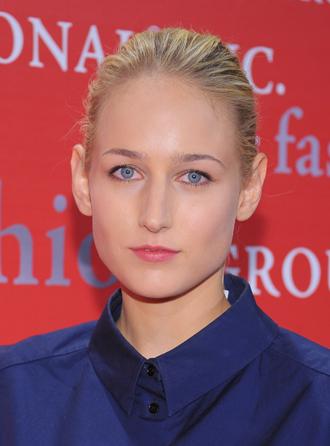 Florals are in, and flimsy fabrics are out.
Leelee Sobieski's style has changed now that she's mom to 22-month-old daughter Louisiana.
"You've got to find things that look really good when you don't have any time to get ready in the morning, and things that don't tear easily," the actress, 28, tells me Thursday during Fashion Group International's Night of Stars – The Luminaries event.
"Not too much white, although I love white, and if you're traveling on an airplane – something with a pattern, because you're going to get messy."
Article continues below advertisement
Ultimately, the mom, who wed menswear designer Adam Kimmel in 2010, is grateful she can breathe a sigh of relief when it comes to the Fashion Police.
"You think about those things sometimes, instead of how good or how bad you look."