NEWS
Red Carpet Confidential: Olympic Gymnast Gabby Douglas Ready For Reality TV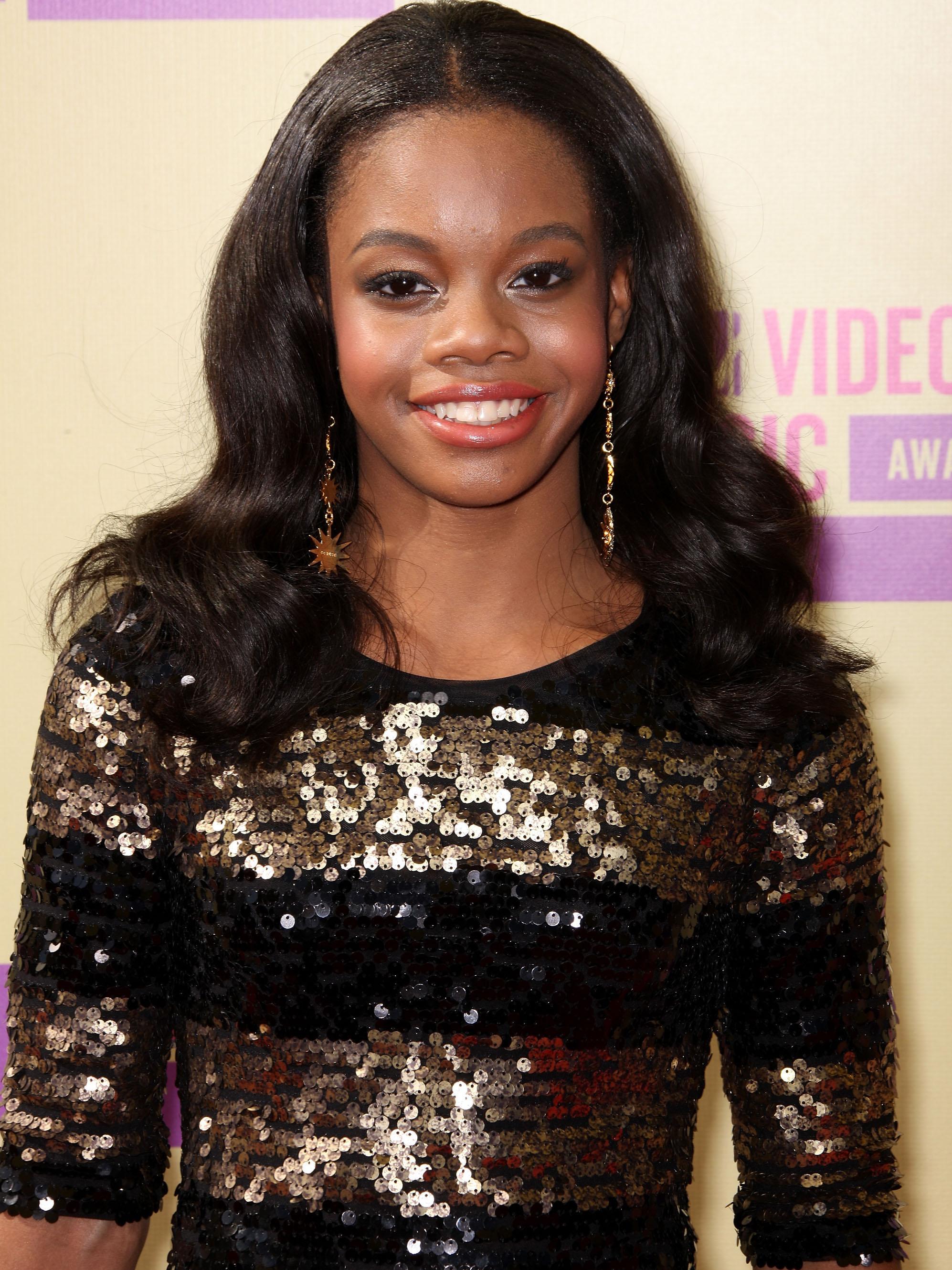 Now that Dancing With The Stars: All-Stars has begun, Olympic gold medalist Gabby Douglas is thinking reality TV.
Still, she'll have no part of the ABC dance competition.
"I don't think so," the gymnast, 16, tells me of participating on the hit show during a Citi Field Kids event in Flushing, N.Y.
Still, she doesn't rule out all reality.
"I'm thinking about it," she says. "My sister definitely wants to do a reality show just for us so that people can know who we really are, and get to know my family a little bit more. I think about it!"
Article continues below advertisement
OK! GALLERY: GWYNETH PALTROW, KRISTEN BELL, SOFIA VERGARA AND MORE STARS STAND UP TO CANCER
One thing that might make for good TV is her competitive relationship with the Fierce Five: McKayla Maroney, Aly Raisman, Kyla Ross and Jordyn Wieber.
"Going on the floor, we're definitely cheering for each other, but looking out for ourselves, too, but also for our country and state," the Virginia native says. "Our relationship is more of a sisterly bond than we had before. We like to have fun and compete and cheer for each other."
Another thing we'd get to see is Gabby's love for McDonald's Egg McMuffins, which she has indulged in even after First Lady Michelle Obama scolded her about the tasty treat last month on The Tonight Show With Jay Leno.
"When I got it, I hadn't had it in a long time, and I just cherished it," she says. "It was so juicy, and I loved the cheese just melted on the bread, so it was fabulous. I love it!"
OK! GALLERY: THE BEST DRESSED OF THE 2012 VMAS ARE MILEY CYRUS, TAYLOR SWIFT, RIHANNA, ZOE SALDANA
Article continues below advertisement
What won't we see on reality TV?
Where she keeps her gold medal.
"Somewhere safe," she says with a laugh.
Indeed, Gabby's Olympic victory has made her a household name.
"It has changed so much since I got back to the States. It was a bit crazy, but it was a crazy-good because it's nice to know that you have all the support and love behind you. It's definitely been fun along the journey."
Hm, how does it feel to be a role model to young girls?
"It feels so honoring, and I'm just so happy. This has always been my dream goal. I'm so happy that I've actually inspired a nation. I wanted to go home and say I had no regrets, and with my chin held up high, and say that I gave it my all."