NEWS
Red Carpet Confidential: 'Pretty Little Liars' Lucy Hale, Ashley Benson & Shay Mitchell Are "Like Sisters"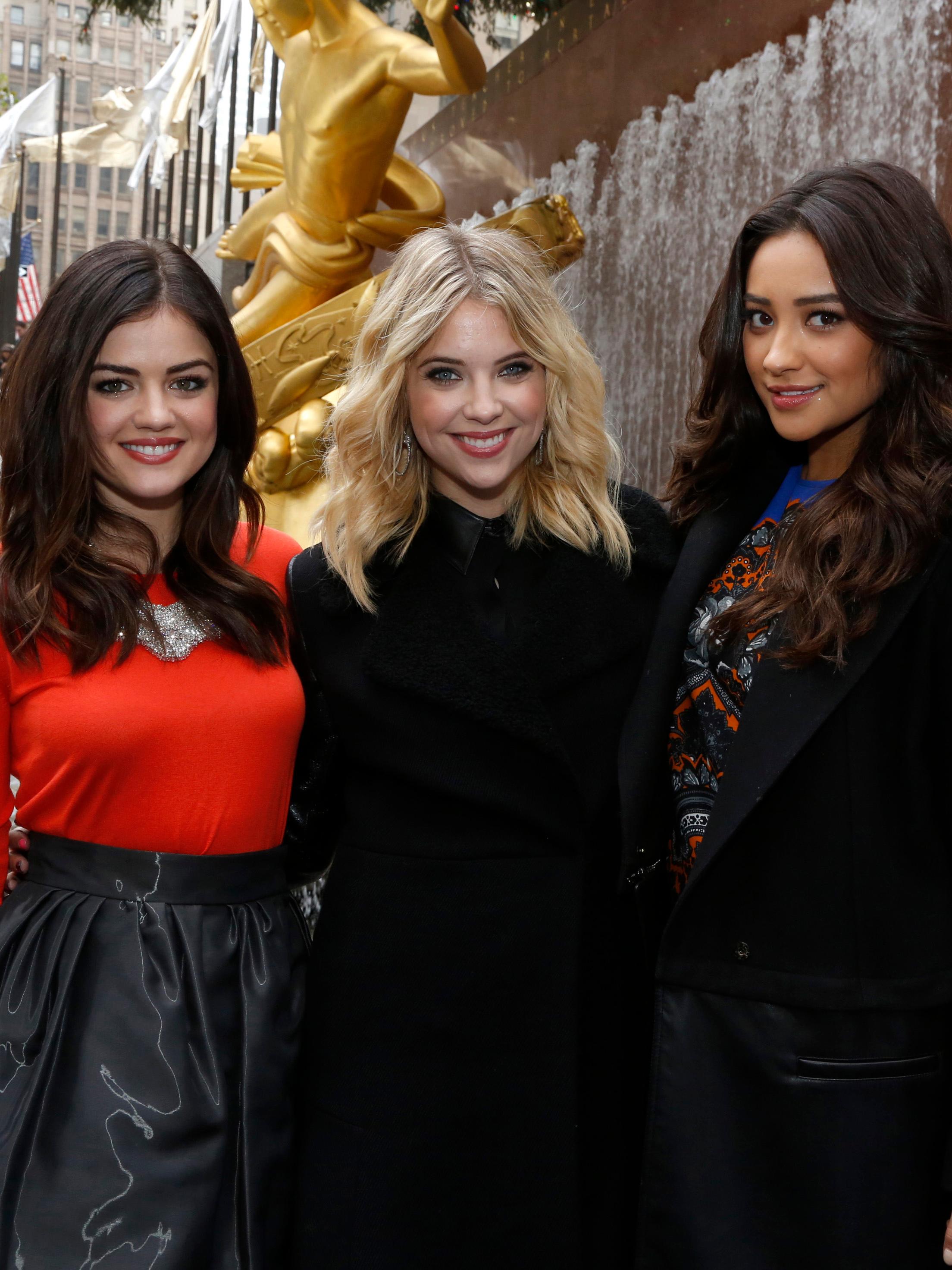 Shrieks erupt when Pretty Little Liars stars Lucy Hale, Ashley Benson and Shay Mitchell make their way into ABC Family's annual 25 Days of Christmas Winter Wonderland event held this week at Cucina in NYC's Rockefeller Center.
"It's so crazy," Ashley, 22, tells me of the pandemonium that surrounds them. "It's really insane."
Now that they're kicking off their fourth season on the hit show, the trio couldn't be closer.
Article continues below advertisement
"I've been working with these girls for about four years now, and I couldn't ask for a better cast," Ashley says. "It's so cool. We still get along, and we're really supportive of each other. It's great."
OK! GALLERY: PRETTY LITTLE LIARS STAR LUCY HALE REVEALS HOW SHE WANTS THE SHOW TO END!
For Shay, 25, they've become more like family.
"I hate them," she tells me with a laugh. "No, I'm kidding. They're all like my little sisters — except for Troian Bellisario, she's my older sister. The other two? They're my little sisters."
Lucy, 23, doesn't take it for granted that they're a tight-knit bunch.
"It's great," she tells me. "We wrapped filming a couple weeks ago, and so I haven't talked to them or seen them. We're very, very lucky to have a cast that respects each other and gets along. I know that a lot of shows aren't like that, so we feel very lucky to have that strong foundation. It's good to see them, because I haven't seen them in a little bit."
Article continues below advertisement
According to Lucy, food is a go-to gift.
"When we wrapped Pretty Little Liars — it was around Christmastime, now — and we were like 'what do we get the crew as a gift?' We banded together, and got a grilled cheese truck. I feel like food always goes over well. When in doubt, buy people food."
The excitement doesn't end with the party — Lucy can't wait to see One Direction in concert at Madison Square Garden this week. Fun times!