NEWS
Red Carpet Confidential: Rachel McAdams Dishes on Lost Love, Style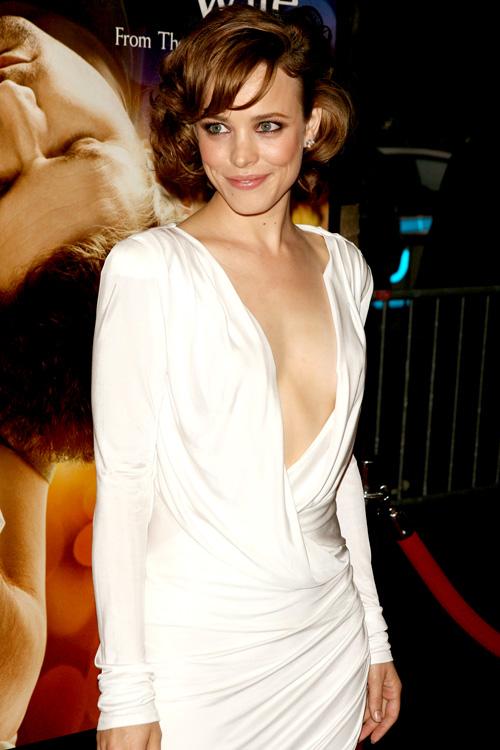 Now that she's romanced Ryan Gosling and Josh Lucas, Rachel McAdams knows what it takes to move on after the passion fades.
"It's hard to start fresh but you have to do that with everyone," The Time Traveler's Wife star, 30, tells me. "I always find that one relationship always helps out with the next."
As the star of two tearjerking romance films, Rachel heads to the cinema with tissues in hand.
"Oh yes, yes, yes," the kind, genuine actress says when asked if she bawls in movies. "I cry in movies that aren't supposed to be sad. It's something about the airplane – it's something about the altitude, but I cry in every movie I've ever seen on an airplane."
Article continues below advertisement
The Canadian cutie reveals that she relies on "a little bit of duct tape" to prevent this slinky Pucci number from wardrobe malfunctions. She speaks from experience when it comes to fashion advice.
"Don't wear tight pants," she laughs. "I try to follow that for the most part."
She calls the 1950s her chosen decade.
"The fashion was incredible and so glamorous. The dancing and social events would be fun, and there was a little more formality. I love that."
But in her own life, there's nothing like the present. "I like it right now," Rachel admits. "It's an embarrassment of riches."
Getting older doesn't faze the actress, who looks up to the woman who gave her life.
"My mom has the best hot red hair. She's got gorgeous, enviable, beautiful auburn red hair."
Like mother, like daughter.
The Time Traveler's Wife is in theaters now.