NEWS
Red Carpet Confidential: 'Real Housewives of Atlanta' Kim Talks Frenemies, Single Parenting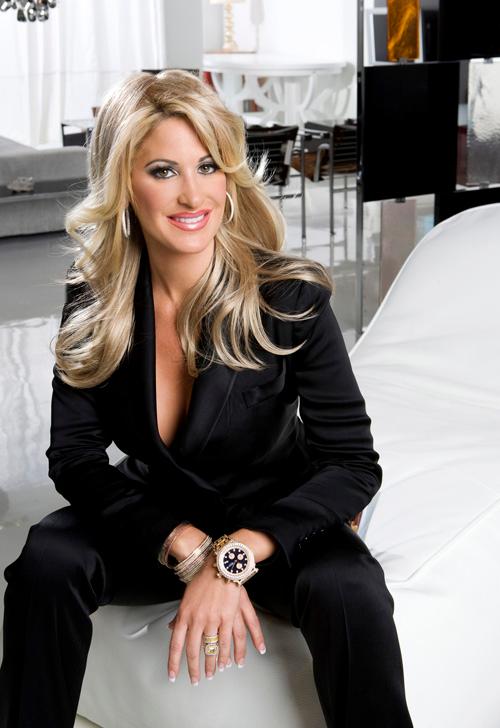 While friends and boyfriends come and go for Real Housewives of Atlanta star Kim Zolciak, kids remain a constant in the life of the bewigged blonde who butts heads with NeNe Leakes on the Bravo reality show.
"I hate negative energy," Kim tells me of her approach to frenemies. "I can't stand it, so unless I have a lot of time invested in somebody, I cut things off and keep moving."
Brielle, 12, and Ariana, 6, are a rock for their mom during life's ups and downs.
Article continues below advertisement
What's the most rewarding thing about being a single parent?
"I can take credit for everything because my ex-husband lives in Connecticut," she says. "With my kids, when they get great report cards and they get awards, it's me. I'm their mom, I'm their dad, I'm their world. I get to take credit for it all. When I see them give to people and treat people with respect, that's me. I've instilled those morals and values, and it makes me proud."
And the most challenging?
"It's hard to get a break. You've gotta be the mom, the dad, the cook, the cleaner," Kim says. "There's a lot of pressure, and I'm not perfect. Sometimes when I'm not feeling good, it's difficult to be mom, or if I have a lot of pressure and stress on me, I still have to be a mom. I've found with the show, especially, it can be, but I still have two little girls. They don't understand. And my hardest challenge in the last year, year-and-half has been trying to separate the stress of being nationally recognized, and being a mom, because I tend to take my business stuff home personally, and it's difficult. I always have to remember that my kids didn't ask to be part of that."
MORE ON:
Red Carpet Confidential
Article continues below advertisement
Either way, Kim can boast about her girls.
"You'll have to watch and see why my 12-year-old made me so proud. She's pretty incredible. And my younger daughter is the light of my life. She writes in her journal and talks to herself about how great of a mom I am. I have really great kids, and the way they treat other people – for me to step back and watch them, or for someone to call me and say 'Kim, your kids were so great today, they're welcome at my home anytime' makes me feel good. I'm crazy about them."
Season two of the Real Housewives of Atlanta begins tonight at 10pm on Bravo.
Pick up the OK! on newsstands now for more drama straight from our fashion shoot with the Real Housewives of Atlanta. Jessica Simpson/"How I Lost 10 Lbs. in 10 Days" is the cover line.