NEWS
Red Carpet Confidential: 'Real Housewives of Beverly Hills' Star Kyle Richards Faces Her Biggest Fear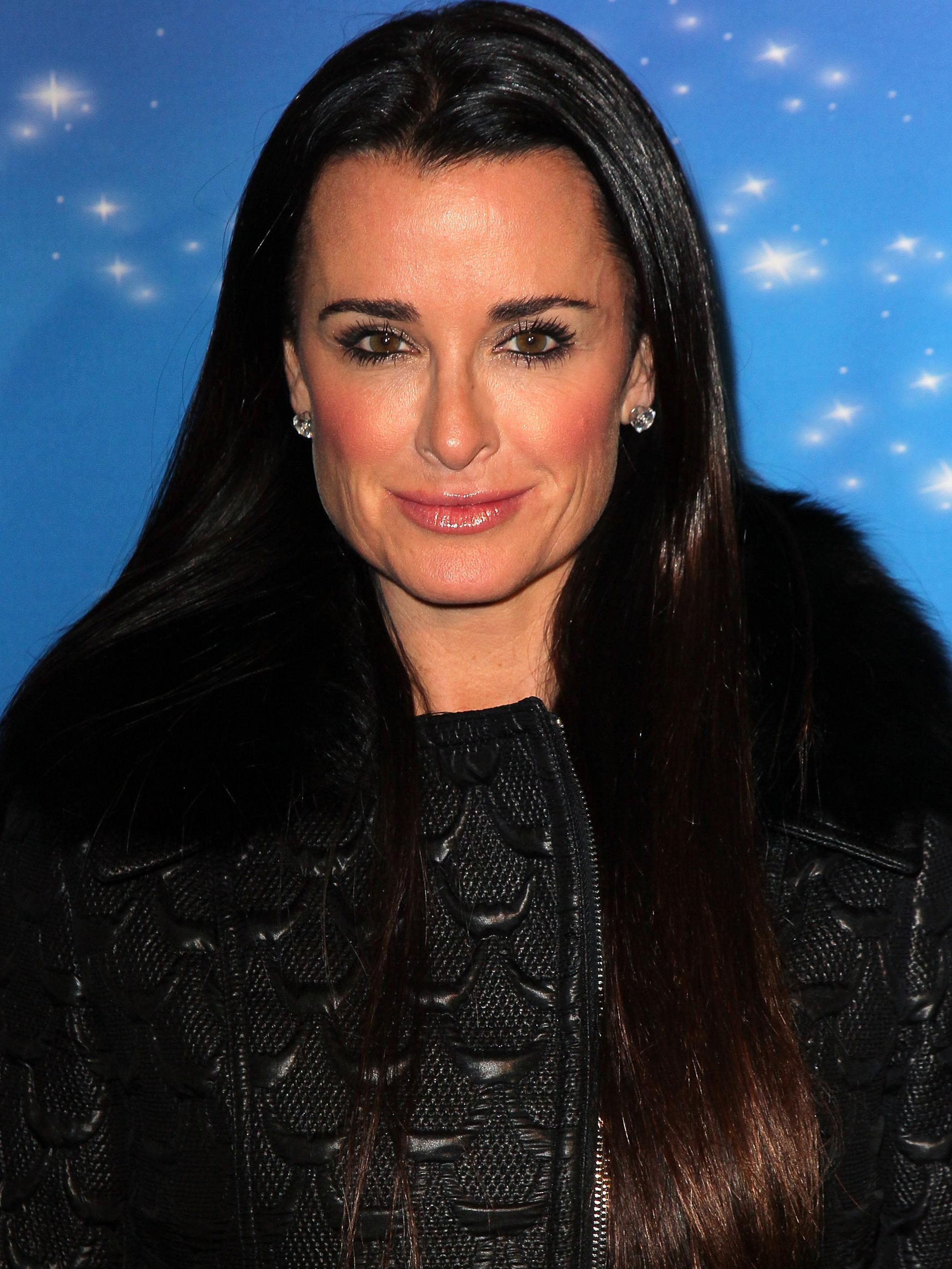 For Real Housewives of Beverly Hills star Kyle Richards, there's one thing scarier than Brandi Glanville — the high dive!
Kyle faces her fears for all to see on Stars In Danger: The High Dive, a two-hour special that airs Wednesday at 8 p.m. ET on Fox.
On the show, reality stars including sister Kim Richards, Jersey Shore's Jenni "JWoww" Farley, Antonio Sabato, Jr., and Terrell Owens take a crash-course in diving techniques with help from Olympic diving coaches. The big question: Will the stars take a flying leap or belly flop into history?
Article continues below advertisement
OK! GALLERY: KYLE RICHARDS AND DAUGHTER PORTIA BOND WITH A GOAT IN L.A.
For Kyle, who turns 44 Friday, braving her bias was no easy task.
"When I first started the show, I couldn't even get myself to get to the end of the diving board," she tells me. "My legs were weak, my stomach was turning, I felt like I was going to faint. It took me awhile to be able to walk to the end. That was really scary to me. I finally got to the point where I was able to go to the end, but the fear never really left."
OK! GALLERY: KYLE RICHARDS AND HER REAL HOUSEWIVES PALS PARTY AT HER NEW STORE OPENING
How did she get through it?
"The cast members were incredibly supportive," she says. "My sister Kim and I met so many amazing new friends on the show — every single one of them was caring, kind and supportive. We really got each other through it."
She adds, "There were many times I wanted to quit, and thought about it. They talked me through it. I had really good times with my sister Kim and me, so that was something that kept me going, too."
Article continues below advertisement