NEWS
Red Carpet Confidential: Reba McEntire Shuns Playboy, Finds Fountain of Youth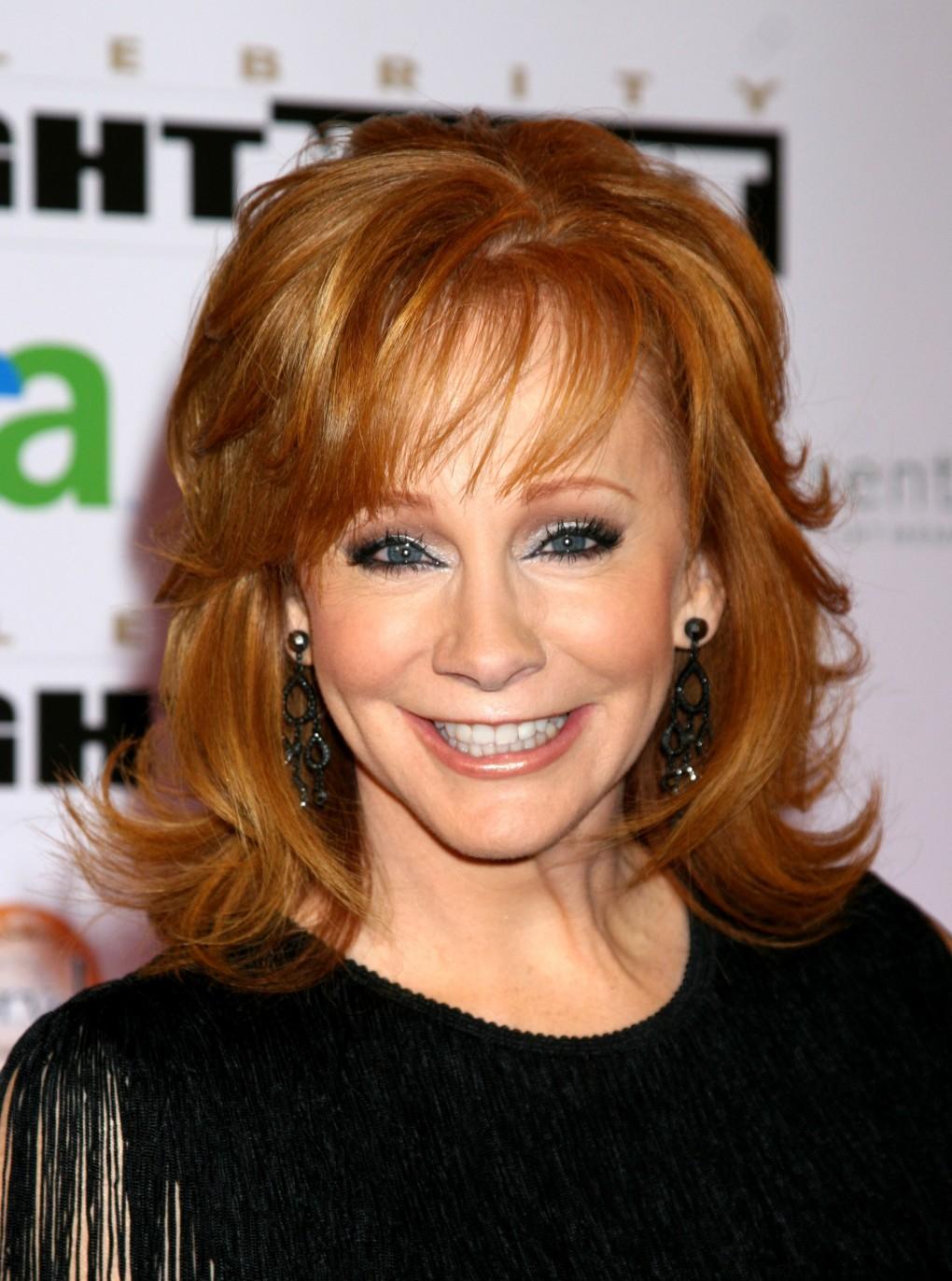 Although Reba McEntire has released a whopping "31 or 32" albums, including Keep On Loving You out this week, she still fights to keep up with youngins like her good friend Kelly Clarkson.
"She's high-energy, very enthusiastic, fun to be around, loves to play games," Reba, 54, tells me during an interview from her Tennessee home. "She and I are very competitive on the board games, especially Backgammon, and we have a good time together."
Article continues below advertisement
One place she won't be competing, however, is Playboy – even though she keeps her figure fantastic with a combination of Pilates, walking and weights for 30-60 minutes per day.
(Shirley Jones, 75, recently did a photo shoot for the men's mag, although Hef scrapped it after she wouldn't show enough skin.)
"I don't think that phone call will be ringing anytime near soon," the likable two-time Grammy winner says in her trademark twang. "No, that's not true…. I don't think so. I just don't think my mama would appreciate that. laughs No, that's something that doesn't appeal to me."
How does Reba stay looking so young? Although she changes the subject when pressed about whether her look is natural or enhanced, she reveals what techniques she doesn't use.
"I don't do Botox," she says. "I just don't do it. Everybody else can, it's fine with me. I don't. It's botulism, so I didn't want to put that in my body." She adds, "I think plastic surgery's great if that's what you want to do."
Article continues below advertisement
Instead, the singer credits Japanese product Noazir for her youthful appearance.
"I take my makeup off every night, cleanse my face," she tells me. "I wash my face in the morning with their product, and moisturize very well. I always use a sunscreen on my face. And use product and makeup and things that let my face breathe as much as possible. I get facials as regularly as I can, and drink lots of water. And I do take fish oils. I wear one contact. I do mono-vision, and the fish oil and EPA, helps my eyes retain their moisture so my contacts don't get dry."
Certainly hubby Narvel Blackstock approves. They celebrated their 20th anniversary this year.
Here's a photo of Reba and I. She's a great time.
Reba's new album, Keep On Loving You, is in stores now.