NEWS
Red Carpet Confidential: Remembering Mindy McCready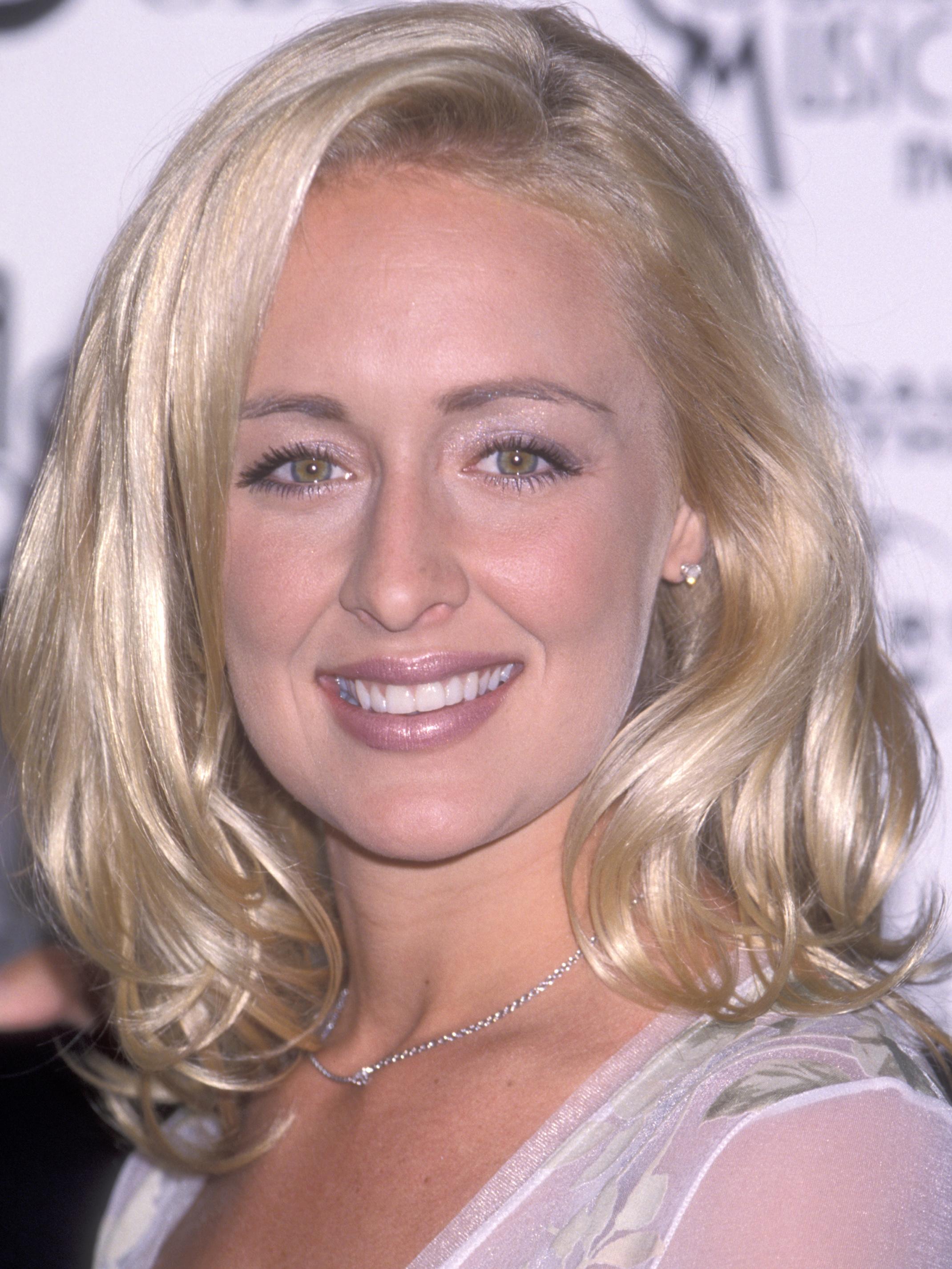 The tragic news that 37-year-old country singer and mom of two Mindy McCready took her own life Sunday — weeks after her boyfriend David Wilson died of a gunshot wound — became the final note of a life and career that began with such promise.
The bubbly blonde shot to fame in 1996 at age 20 with the double-platinum album Ten Thousand Angels before she became better known for her scandals, which included an affair with married baseball player Roger Clemens, brushes with the law, jail time, rehab ventures, suicide attempts, a sex tape and even a stint on VH1's Celebrity Rehab with Dr. Drew.
Article continues below advertisement
Spending time with her was a huge highlight.
I fondly recall her video Ten Thousand Angels playing in the queue line during my summers working on Mantis (then billed as the world's tallest, fastest and steepest standup roller coaster) at Cedar Point Amusement Park in Sandusky, Ohio, imploring us to make wise decisions. Her songs Guys Do It All The Time and A Girl's Gotta Do (What A Girl's Gotta Do) were part of the rotation on many a roadtrip when the photo shown here was taken, in 2000.
Article continues below advertisement
Aside from allergy problems, Mindy couldn't complain on that sunny June day.
"I'm doing good," she tells me. "My eyes are watering and my nose is running, but I'm making it."
There were reports that she attempted to take her own life several weeks before.
"I broke my toe," she says with a laugh.
Her friend chimed in, " You should've called the toe truck," laughing.
She assures me, "I'm absolutely fine."
Still, she doesn't sugarcoat her past attempts.
"I have gone through some stuff where I have been at the end of my rope, and I didn't want to live anymore," she says. "There were times in which incoherently, I tried to do that. Not ever was I in a place when I was with myself — about my wits. It was more than I was depressed or upset or out-of-it about something, and I decided I didn't want to live."
Article continues below advertisement
She adds, "But those things were years and years ago, and there hasn't been any issues with that for a very long time."
How did she get through the tough times?
"It wasn't one thing," she says. "It was the fact that I grew stronger with each thing, and I could see that growth and I could understand a little more why these things are happening to me each time something happens, and what I was supposed to learn from that, and where I was supposed to take from that. It's not the fall — it's how you get back up again. All of the times when I was falling and falling and falling, I was getting back up again — just not in the spotlight. I was learning from all that, and becoming a more grateful and more intelligent and more wise person."
She adds, "All of my mistakes have turned out to be definitely a better investment in my life and in myself than all of my triumphs."
One thing that helped her overcome her demons was son Zander, then four.
"My son was probably the biggest inspiration for that," she says of her child with ex Billy McKnight, who was charged with beating her up in 2005. "When Zander was born in 2006, I had a reason to live no matter what else happens. Having a child is something that people describe it all the time, and I've heard a thousand people say it — it changes you, it changes you, it changes you.' But you have no idea until you have one what it really is really like. He was my reason to do everything. He was my reason to survive, he was my reason to fight, he was my reason to live."
Article continues below advertisement
As for her relationship with her son at that point?
"We talk on the phone every single day," she says. "He'll be back with me in a month or so, permanently. I'm very excited about that. He's four years old, so it's been awhile."
Mindy considered her biggest supporters to be her tight-knit group of pals.
"I have a lot of really good, close friends," she says, beaming. "My friends are as much like my family as my family is. I'm a person who I've remained friends with people for 16 years, since I first moved here. That's not something I think a lot of people can say. My relationship with the songwriters in Nashville, my relationship with the publishers, my relationship with the song-pluggers — all of those people are my friends. They were my friends to start with, and they're my friends now."
She continues, "I think there's proof in that when I went out to make a new record, they came out for me. When I said 'I want to hear your best songs,' they were writing them for me and playing them for me, when it's very hard to get those songs from those people. They have specific artists that they want to record them, and it's hard to even hear them. That was proof to me that people had true and honest and endearing feelings for me that were not motive- and agenda-felt, which is a rarity in this business."
Article continues below advertisement
There was a flipside, however, and she wanted to clear up misconceptions about her.
"The media has publicized things that were scandalous and over-sensationalized, and they get in the habit of doing that," she says. "It's hard to get the media to start writing about positive things, and writing about the positive stuff you're doing. I can do twenty good things, and one bad thing, and all they write about is the bad."
She hoped to set the record straight with her still-unpublished memoirs.
"I have a book coming out soon, which I'm very excited about," she says. "It's my first autobiography, and in that book, I talk about everything for the first time. I talk about my first record deal, how that came to an end, my second record deal, RCA head Joe Galante. I talk about everything. It was amazing for me to get to do because it was so healing. For me to get to stop protecting all of the people I've been protecting, stop taking all of the blame, stop taking all of the responsibility, because the truth of the fact is when you look at an artists' career, and you see these great pictures of the artist standing there smiling, and there's all these people smiling saying 'look at what we did, we got a number one record, we sold 7 million units.' Everybody is standing behind you smiling, but when the artist has a single that flops or they don't sell as many records, you're standing by yourself and there's nobody in the picture."
Article continues below advertisement
She continues, "However, the same people were there all the time. They just didn't want to take responsibility for the bad, they only wanted to take responsibility for the good. It's a very, very lonely business when you make mistakes, and when you become a person who is a multi-mistake-maker laughs, it's hard to recover from that. It's hard to get the wheels rolling in the right direction."
Still, Mindy is certain her worst days are behind her.
"I think I'm almost there," she says. "I'm doing everything I possibly can to tell the truth, to tell the real stories, apologize for doing what I've done wrong. The only thing I can do is learn from it, and that's the greatest thing I can do. Be a great mom, and be a better star — be a better celebrity."
Looking back, what would she tell her younger self?
"Well, I don't think I would change anything, but I would definitely tell my younger self to be prepared for the ride because it's going to be a tough one. laughs"
Article continues below advertisement
Considering she saw her dark days as a thing of the past, she offered up her advice for those enduring difficult times.
"I think God has a big plan for them, and he wants them to learn from something tough so that they appreciate it after the fact," she says. "So if you're going through something, and I know it's hard to do when you're in the moment, when you're in the moment of suffering, but if you're going through something bad, look at it as an honor and a privilege because it means you're chosen. It means that you have a special something."
She continues, "You have a special task and a gift that God wants to be able to work with you, and he wants to be able for you to be prepared for what he's going to put in front of you. I wouldn't have been prepared to go through what I'm going through now if I hadn't already gone through what I'd already gone through."
In fact, she even offered advice to then-troubled starlets Lindsay Lohan and Miley Cyrus.
Article continues below advertisement
"I would tell them to remember what's real and what's not real," she says. "The fame thing isn't real. It's a completely bull**** façade. It doesn't represent anything having to do with real life and reality, even behind the scenes. People that are famous are just like everybody else — they live life, they have problems just like everybody else."
She continues, "Fame is a double-edged sword. There are great things about it, and there's horrible things about it. There's been a lot of embarrassing times when I would've liked to have suffered in silence, when I would've liked to have had my issues by myself and not had to have the entire world judging me while going through a problem that they didn't even really know what was going on because not one person was telling the truth. I would tell them to remember what's real — a lot of people around you when you become famous tell you 'yes, yes, yes, yes, yes, you're wonderful, you're wonderful, you're wonderful, ' and it's really hard to keep perspective on who you are. You lose yourself quickly. Finding yourself is a very hard road back."
Hm, how did she envision her future?
"I see myself singing forever," she says dreamily. "I love to sing. That's what I was born to do. And I was born to be Zander's mom. My future is going to definitely hold those two things."
She adds, "Hopefully, my book will do well and maybe I'll write a couple more. We have a TV show coming out soon — and maybe some movies. The TV show will be out in a couple months, and the book will be out at the same time."
Article continues below advertisement
When I left for the airport soon after that interview, I felt overjoyed that I had gotten to spend time with Mindy, and confident that she was on the right track.
Tragically, her life would end two years and eight months later. Sons Zander, now 6, and Zayne, 10 months, were placed in foster care Feb. 6, just eleven days before she took her own life.
May the beautiful girl with the angelic voice find the peace that eluded her during her time on earth.
If you or someone you love are having thoughts of suicide, please get help and prevent another tragedy. Call the National Suicide Prevention Lifeline at 1-800-273-8255.
How did Mindy McCready affect your life? Share your condolences and memories in the comments below or tweet us @okmagazine.