NEWS
Red Carpet Confidential: Rosie Pope Reveals Her Favorite Celebrity Client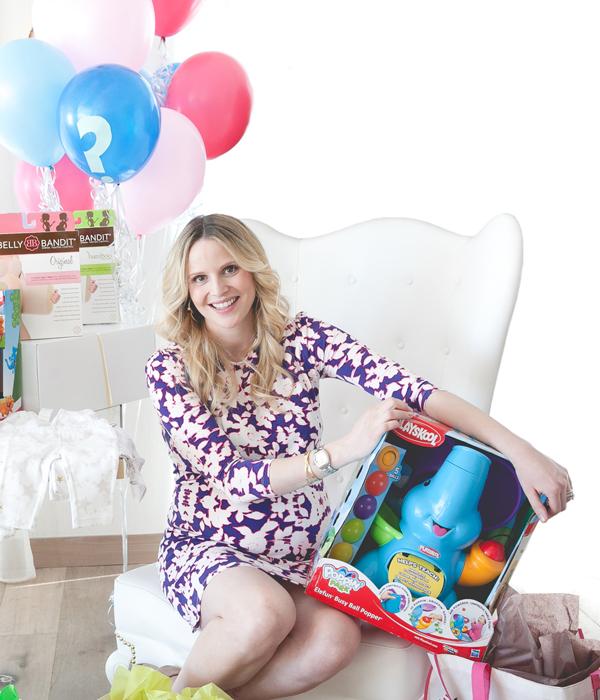 Pregnant In Heels star Rosie Pope recently celebrated her fourth baby with a shower at Herringbone restaurant at Mondrian Los Angeles.
"I am so excited to celebrate number four," the reality star, 34, tells me. "It has always been a dream of mine to have a big family, and for so long, I wasn't sure it was going to be possible while we struggled with infertility. To finally be here is such a blessing!"
Article continues below advertisement
OK! Exclusive: Rosie Pope's Advice for Sleeptraining Your Baby
What was the highlight of the shower?
"Pulling my own Rosie Pope Baby clothes out of the gift bag," she says. "It is a project so near and dear to my heart. It was so sweet that the girls included them! I can't wait for this little babe to wear them."
Already mom to James, 5, Wellington, who turns 3 today, and Vivienne, 20 months, with hubby Daron, the mothering guru has decided to keep the sex of her little one under wraps—for now.
"I don't know, but it's in an envelope," she shares. "My husband and I always go to the place where we met to find out so hopefully that will happen soon! I think whenever you find out, it's so special, but I love creating an event out of it!"
Rosie will be fine no matter the outcome.
Photos: See The First Pic of Kevin Jonas With His Baby Girl
"I love raising both boys and girls," she explains. "All my children are so different. Learning about how to nurture each of them and help them grow is amazing. I don't think there is one size fits all when it comes to parenting and I love learning and adapting my parenting to best suit them."
Article continues below advertisement
Rosie names Jennifer Love Hewitt as her favorite celebrity client among a list that includes Bethenny Frankel, Amy Poehler, Vanessa Trump, Kelly Rutherford, Jane Krakowski and Ana Ortiz.
"A true delight of a person and so sweet," says Rosie of Hewitt, who gave birth to daughter Autumn in November with husband Brian Hallisay. "She hardly needed any advice as she knows how to stay true to her personal sense of style. And that is the key to maternity fashion."
What's Rosie's pregnancy advice for new moms-to-be?
"Enjoy the pregnancy as much as possible as it is hard to do so the next time around when you are running after a little one," she says. "Capitalize on those naps and learn a much as you can so you can relax in confidence once your little wonder arrives."
OK! News: Jenelle Evans Reveals Her Baby's Gender
Do you think Rosie will have a boy or a girl this time? What's your favorite bit of pregnancy advice? Tweet us @OKMagazine.