NEWS
Red Carpet Confidential: Stacy Keibler Reveals How She Stays Sexy For George Clooney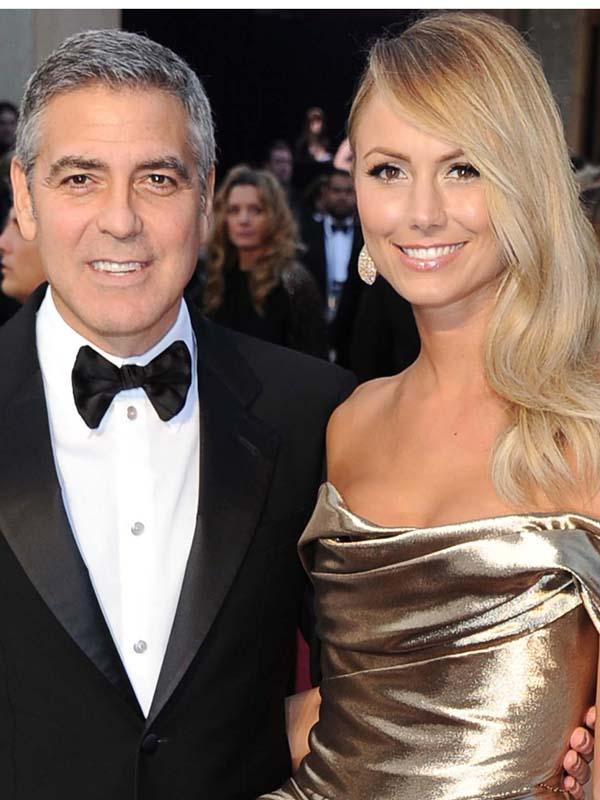 While Stacy Keibler is having a blast on the arm of boyfriend George Clooney, she is also mindful of maintaining a hot body.
Of course, dietitians often say a new relationship can be hazardous to the waistline, with all that wining and dining in restaurants.
Naturally, Stacy, 32, isn't ready to let Oscar-winner George slip away just because she got doughy after a year of dating. She describes her diet as "clean," and admits she's a snacker.
Article continues below advertisement
"I eat well," she tells me. "I make sure to have three meals throughout the day with two snacks in between. I keep snacks on hand to keep my energy up. You can usually find alkaline water, raw nuts and my favorite bite-sized snack, New York Style Mini Bagel Crisps, in my carry-on bag."
She adds, "I keep New York Style Mini Bagel Crisps on hand for whenever I need to curb cravings. They're the perfect snack, since they have 50% less fat and 18% fewer calories than the leading potato chip."
OK! NEWS: CHANNING TATUM, JENNA DEWAN VACATION IN ITALY WITH GEORGE CLOONEY, STACY KEIBLER & HIS PARENTS
Still, she doesn't restrict herself when it comes to her sweet tooth.
"I can't resist crème brûlée," she says. "I have a soft spot for amazing deserts. I can't help but have a bite or two."
For Stacy, working out goes hand-in-hand with her little indulgences.
"To stay in shape, I try to work out five days a week for an hour to an hour-and-a-half," she says. "My workout routine changes daily, I don't have a favorite exercise because I'm constantly challenging myself to try new activities."
What's her stay-sexy tip?
"Having a routine is key. Once you get into the habit of a daily workout you won't want to stop."
Of course, being 5'11" and having 42-inch legs helps.