NEWS
Red Carpet Confidential: Susan Lucci Gets Out the Vote for DWTS J.R. Martinez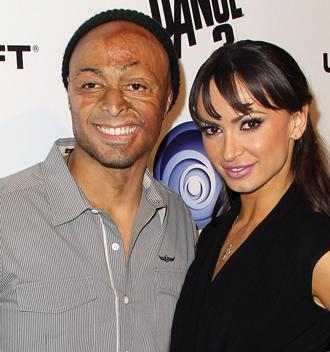 One couple will exit Dancing With The Stars tonight, but former contestant Susan Lucci hopes it's not J.R. Martinez and Karina Smirnoff.
"This year, I'm rooting for J.R. Martinez," the actress, who competed on the show in 2008, tells me during Lucky Shops VIP night benefitting Baby Buggy at Highline Stages in NYC. "I'm all about J.R. I've worked with J.R., he's such a good guy, and he's an amazing dancer."
Article continues below advertisement
She adds, "His story is an inspiration. Back from Iraq. He's been through a lot. What a great disposition and outlook on life he's got, and he's a really good dancer."
What advice would she give him?
"Keep on keepin' on. It's grueling towards the end."
For Susan, watching the competition brings back pleasant memories.
"I love dancing, I love the show," she says. "I had the opportunity to be on the Dancing With The Stars. I had the best time, and got to know everybody, too. But the show has always been so engaging and so much fun."
Catch J.R. as he vies for the mirror ball trophy on Dancing With The Stars, which airs tonight at 9ET/8C on ABC.