NEWS
Red Carpet Confidential: Is Tiffani Thiessen's Daughter Harper a Terrible or Terrific Two-Year-Old?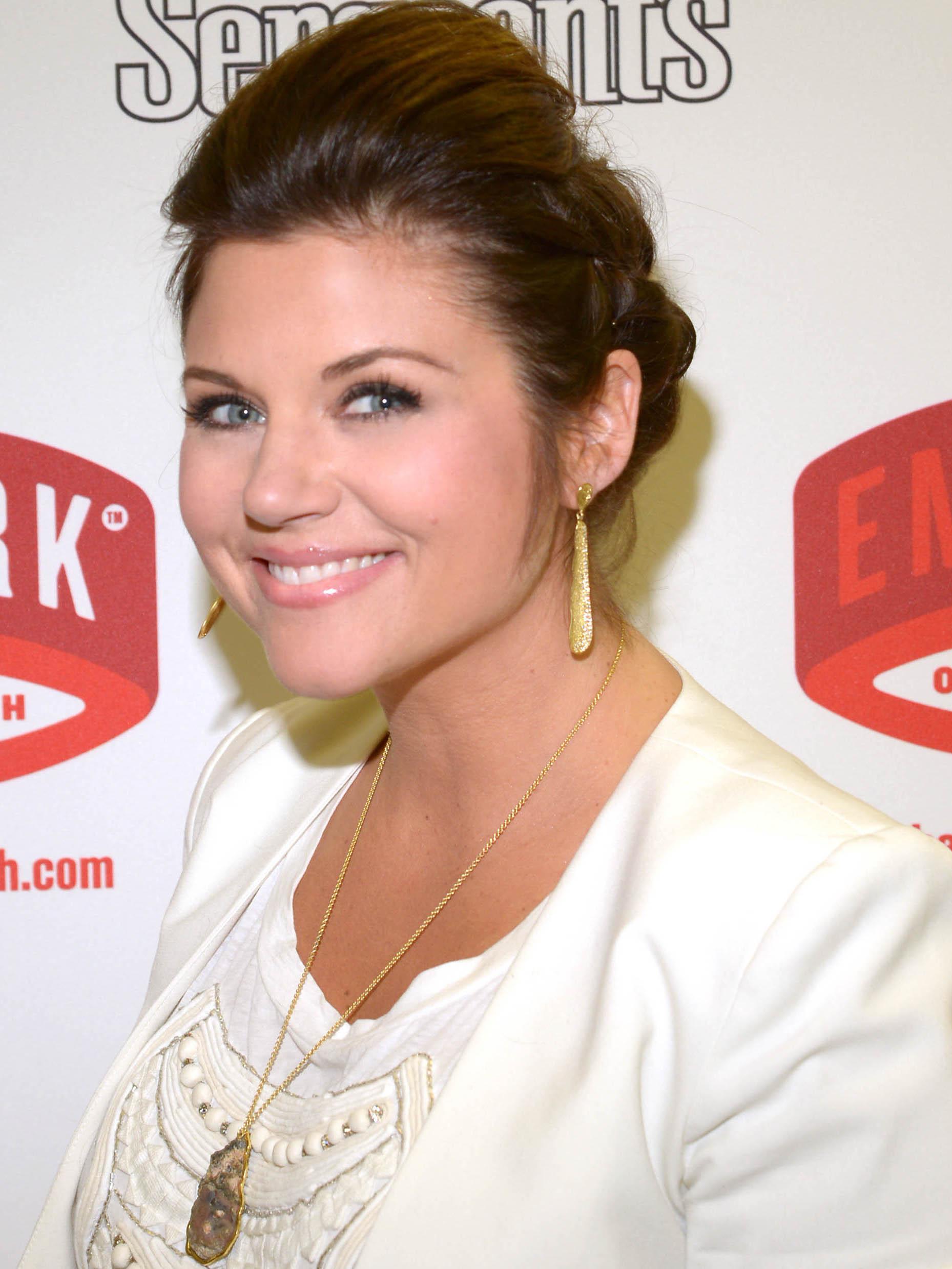 Tiffani Thiessen's daughter Harper is not one of those kids who throw screaming-fit tantrums in public places like restaurants and malls.
"She's been a pretty easy two-year-old," the White Collar star, 39, tells me this week while promoting Sergeant's Pet Care Products' emBARK on Pet Health initiative. "I keep hearing that the threes are harder than the twos, anyway, so we'll see. laughs It's been good so far – yeah!"
Article continues below advertisement
OK! GALLERY: TORI SPELLING AND TIFFANI THIESSEN ROCK OUT ONSTAGE AT 'YO GABBA GABBA LIVE' CONCERT
For Tiffani and hubby Brady Smith, who wed in 2005, daughter Harper provides many sweet moments.
"It's funny," she says. "Every morning, she wakes up singing. Every morning, she's got a song that she's singing, and then she calls for mommy to come get her. She's the happiest kid. Even if I have a day where I'm annoyed by something, I look at her, or have a moment with her, and she turns it around in two seconds."
As an animal lover who grew up with a soft spot for stray and shelter pets, Tiffani had practice taking care of others before Harper arrived.
"I feel like pets are the closest thing to having a kid possible," she says. "Between that, and nieces and nephews and friend's kids, they're definitely the closest thing, because you are taking care of them. The only difference is they don't have a voice. laughs"
Article continues below advertisement
OK! GALLERY: SEE PHOTOS OF JENNIE GARTH, MARIO LOPEZ, MARK-PAUL GOSSELAAR AND MORE IN THE VALERIE GALLERY
These days, dogs Buck and Pearl, "gentle giants" who are brother-sister Great Dane, Labrador and Golden Retriever mixes, and tabby cat Savannah, who Tiffani has owned for 18 years, round out the household.
How do they get along with the little one?
"Love," the former Saved By The Bell and Beverly Hills, 90210 star says. "It was such an easy transition. I actually knew it wasn't going to be a huge problem, but you never know. They were great. If she could ride them around, she would. laughs But they're so good with her. And she's extremely gentle with our cat, who is much, much older, and needs gentler care."
MORE ON:
Red Carpet Confidential
Tiffani adds, "She's so sensitive and sweet with our cat. I mean, she loves it. She loves to help feed the dogs and the cat. She likes that as part of her own routine, which is really fun."
OK! GALLERY: MARIO LOPEZ TAKES ADORABLE DAUGHTER GIA AND FIANCEE COURTNEY MAZZA TO NYC
Still, children often can't resist roughhousing with the animals in the house by pulling on tails.
"We've tried to teach her to be extremely gentle and sweet, and she's a sweet kid when it comes to that," she says. "Knock on wood, it stays like that, and we don't have to go through any of those moments of teaching her how to be gentle, but so far, she's been great."
Article continues below advertisement
She continues, "There's always a saying that you lead by example. We, of course, have taught her what I was taught, and the same as my husband."
In fact, Harper is such a sweetheart that Tiffany wants more mini-mes.
"Oh, I do," she says. "We definitely want to expand our family, but we're not going to do it anytime soon. We definitely will. I'd love to have Harper have a sibling, for sure."
Tiffani has teamed up with Sergeant's Pet Care Products to support emBARK on Pet Health, which asks pet owners to take a pledge to ensure their pet's wellbeing. For each pledge – up to 5,000 pledges – Sergeant's and the American Humane Association will provide a pet health kit to shelters throughout the country to go home with newly adopted pets as they embark on their journey home.
Catch Tiffani on the season finale of White Collar, which airs Tuesday at 10 p.m. ET on USA Network.
Do you think kids and pets mix? Tweet us @okmagazine.