NEWS
Red Carpet Confidential: Tim McGraw Reveals His Secret To 17 Years of Marriage With Faith Hill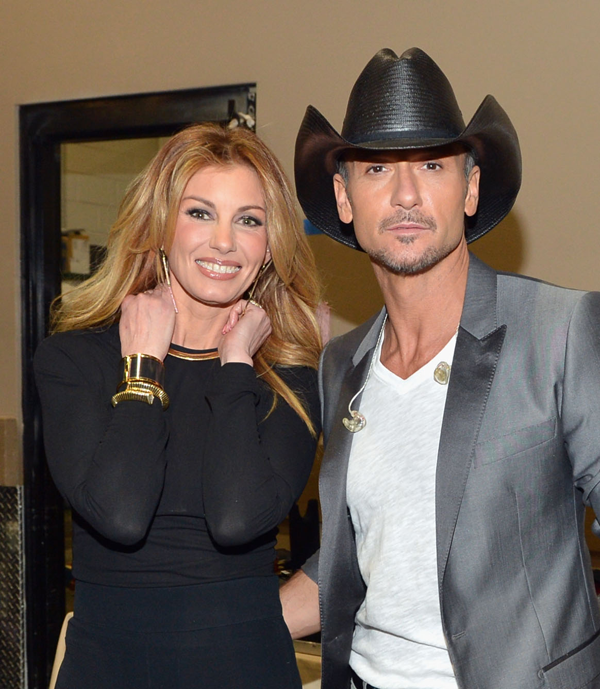 Tim McGraw is outnumbered four to one by the ladies in his home.
How does the country singer manage life with superstar wife Faith Hill and their teen and tween daughters Gracie, Maggie, and Audrey?
Watch: Tim McGraw and Faith Hill Talk Romance
"I've learned to keep quiet," Tim tells me this week during the Duracell Quantum battery launch at Engine 33 in NYC. "If I don't say much, the less chance I have of getting in trouble!"
Article continues below advertisement
This October, Tim and Faith will celebrate seventeen years of marriage. What's their secret?
"I think for us, we really work on making time for each other and time for our family," he says. "It has to be a priority. "
Photos: The 50 Best VMA Looks Over The Years
One way they stay strong is by unwinding together when they're on the road.
Beginning this fall, the country couple will return to The Venetian Theatre in Las Vegas to perform their Soul2Soul set each weekend.
"We are working for most of the time we are there, but we enjoy having a good meal and the girls like to go shopping, of course," he says. "I'm not very good, but sometimes I'll hit the craps table with the band and crew after the show."
OK! News: Which Celeb Couple Just Got Back Together?
During the event, Tim announced the donation of one million Duracell Quantum batteries to the first responders.
"I could never compare myself to what the first responders do on a daily basis," he says. "The situations these guys go into can be dire and terrifying. The way they put their lives on the line without a second thought is remarkable."