NEWS
Red Carpet Confidential: Tony Lucca Gets Help From Adam Levine On 'The Voice'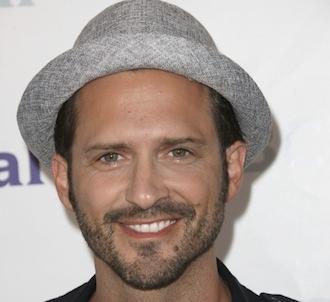 It's showtime for Tony Lucca, who is ready to shine tonight during the instant elimination round on The Voice.
The singer-songwriter, 36, will take the stage with his Maroon 5 mentor Adam Levine.
His last performance saw a bitter critique from his former Mickey Mouse Club co-star Christina Aguilera.
How has their relationship evolved?
"It's quickly becoming very public, albeit more substantive," he tells me.
Article continues below advertisement
OK! VIDEO: WATCH TONY LUCCA SING AN ACOUSTIC VERSION OF DEATH OF ME
What advice has Adam given him?
"He's made it clear that in terms of the competition you have to always put your best foot forward," he says. "Save nothing for the ride home."
The married musician, who has opened for *NSYNC, Marc Anthony and Sara Bareilles, cherishes the knowledge he has gained from the three-time Grammy winner.
"The biggest lesson I've learned from him is go with your strengths, but be ready to take chances when the opportunities present themselves."
MORE ON:
Red Carpet Confidential
After the show, he likes to kick back and relax.
"We usually wind up in the lobby of the hotel having drinks celebrating with the other families," he says. "There's often copious amounts of wine involved."
Catch Tony performing tonight on The Voice, which airs on NBC at 8 p.m. ET. Follow him on Twitter @luccadoes, and make your vote count.