NEWS
Red Carpet Confidential: Turning 40 Fuels Author to Achieve Life Goals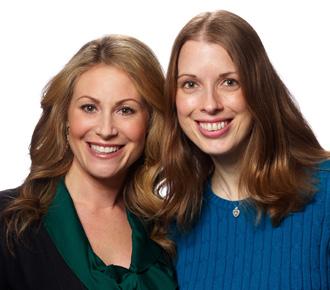 When married mom of three Susan Cross turned 36, she had an epiphany. She realized she had not accomplished many of her life's goals, and set out to compile a living "bucket list" of feats to achieve by the time she hit 40.
One of those goals was to write the book, 40 by 40, about her journey to discover her true self by making a list of things left undone that she yearned to accomplish.
For Susan, turning 40 was something to be feared.
Article continues below advertisement
"I know, for myself, it wasn't so much aging, it was recognizing that I had already half my life behind me, and I hadn't done all the things I really thought I would've done, and that I really still wanted to do," she tells me during a visit to OK!'s NYC office. "It's that feeling of running out of time."
Although her list ranges from "run a 5K race" to "go church shopping" to "go to a strip club," she encourages women to devise their own lists.
"The specifics about what they should do are going to be dependent on the specific person," she says. "Everybody has their own goals of things that are important to them, but what I do recommend for all women is that they check in with themselves and do some soul-searching. And be specific and honest with themselves about what they want. What would they be doing if they knew they couldn't fail? If there were no negative consequences at all, what would they like to try? Those are the things they should consider."
Article continues below advertisement
Still, life doesn't end at 40.
"I think that after someone turns 40 and realizes that the world doesn't stop turning, they can get started on the rest of their lives with a sense of confidence. If you're accepting of yourself, you don't care as much about what other people think of you, and so you can enjoy your life a little bit more without that worry about what other people are going to think."
When pressed about who is the best celebrity role model in her 40s, Susan declines to name names.
MORE ON:
Red Carpet Confidential
"It's really an everyday woman. I don't want to say a celebrity woman because I don't want women to feel self-esteem and self-worth is based on being famous, because that's certainly not true. I think that it's every woman's woman, who is balancing all the important things in her life and keeping a sense of humor about herself so that she can enjoy the process of doing that juggling act."
One decision women face is the pressure to undergo anti-aging procedures.
Article continues below advertisement
"First of all, we have to be happy with ourselves on the inside," she says. "If you're not happy with yourself on the inside, nothing you do to your outside is going to make any difference at all. You can see that all over the place with the work people are having done, and then never being satisfied. They keep going back for more, and back for more, because they're trying to make themselves happy from the outside in, instead of from the inside out."
That said, Susan says anti-aging procedures are fine as long as a woman is already confident, secure and certain.
"Nobody should ever do anything for anybody but themselves. I'm not against adjusting anything you're not happy about, but it should only be because you want to do it for yourself. Don't look at it as a way to make yourself happier."
Susan's self-help memoir 40 by 40 is perfect for women who want to rediscover and reinvent themselves at middle age.