NEWS
Red Carpet Confidential: Vanessa Hudgens Opens Up About Selena Gomez Friendship, 'High School Musical' Reunion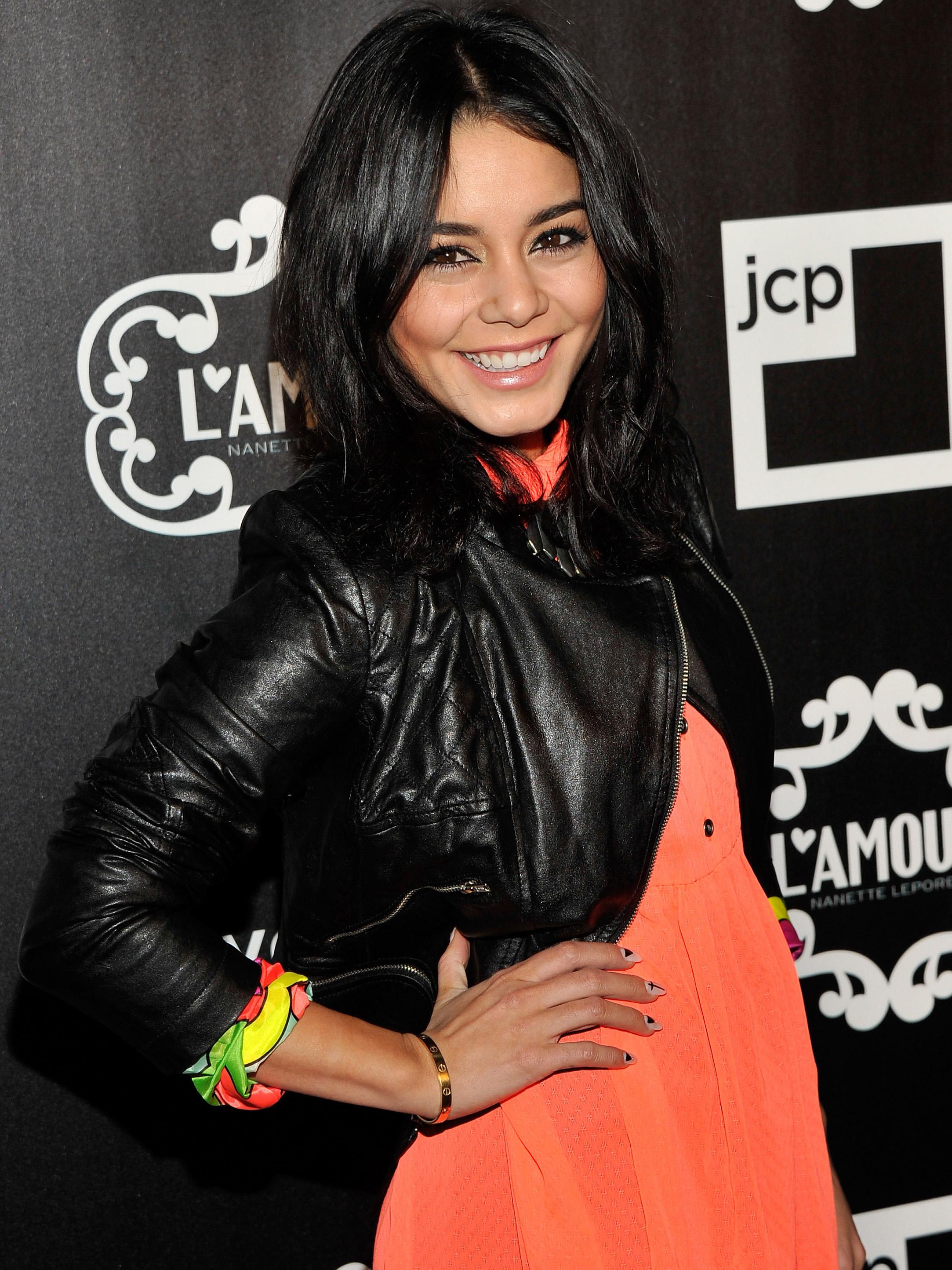 Vanessa Hudgens is pleased that she can help younger pal Selena Gomez as she navigates life after her breakup with Justin Bieber.
The Disney darlings co-star together in Spring Breakers, and teamed up for girl time with Ashley Tisdale after the Golden Globes earlier this month.
"That girl is so smart, beautiful, talented and amazing," Vanessa, 24, says of Selena, 20, Thursday when JCPenney and Nanette Lepore launch L'Amour by Nanette Lepore at Good Units at the Hudson Hotel in NYC. "She's got such a great head on her shoulders. I'm just there to hold her hand and have fun with her. I just adore her."
Article continues below advertisement
MORE ON:
High School Musical
"I mean, that would be awesome," she says with a laugh. "I love those guys so much. Those were a few of the most fondest memories of my life. It was amazing!"
She adds, "I love musicals. I wouldn't mind doing another one."
Inside the event, Vanessa pals around with Pretty Little Liars star Shay Mitchell, plus designer Nanette Lepore, her daughter Violet, and Alexandra Richards, who DJs. Good times!
Check out L'Amour by Nanette Lepore, the designer's juniors line, available only at JCPenney.