NEWS
Red Carpet Confidential: What Did Ed Sheeran Do For The First Time With Taylor Swift?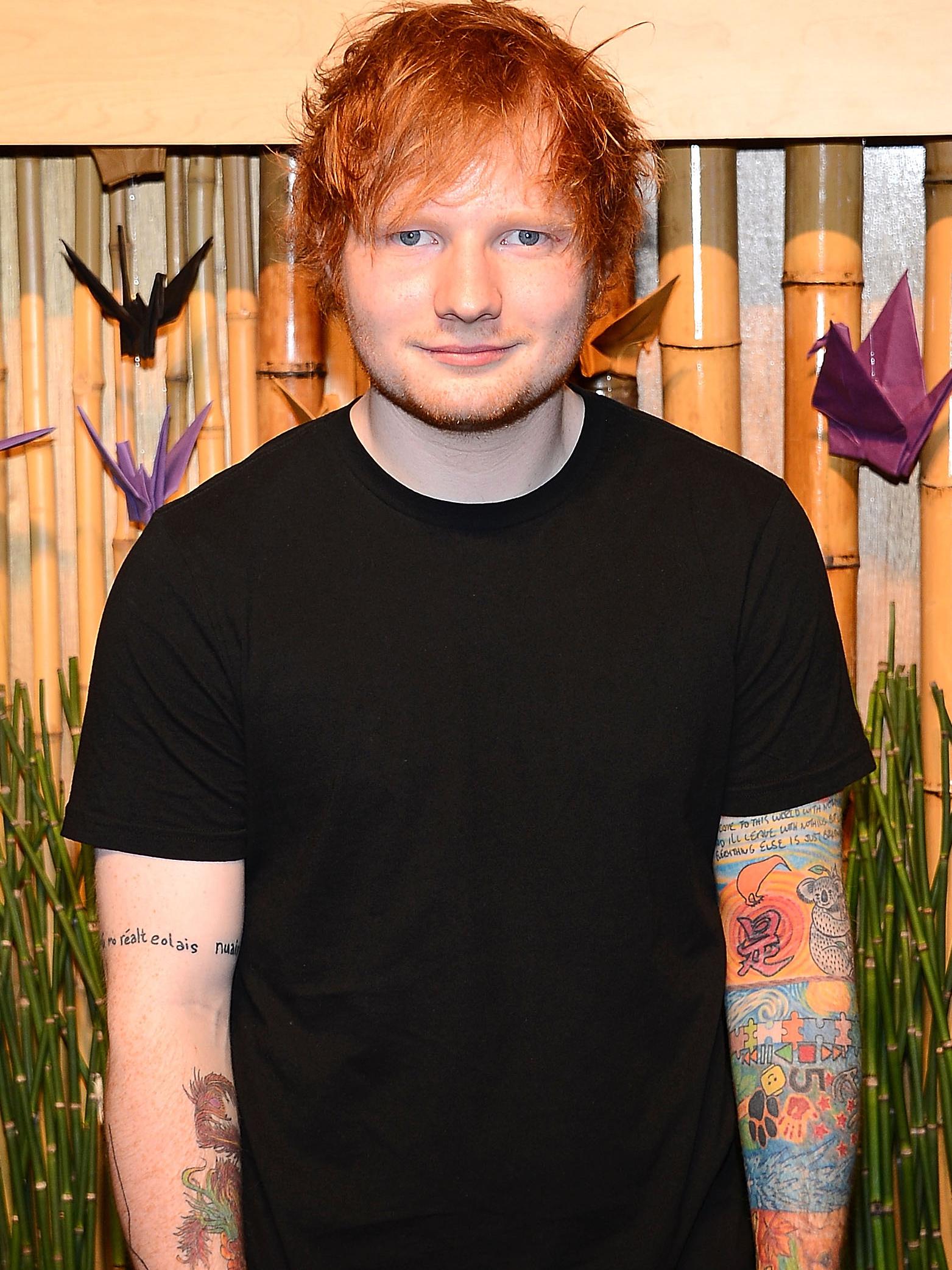 Considering they've been friends since 2011, are touring together through September and releasing their duet Everything Has Changed as a single, it's only natural that Ed Sheeran has grown closer to serial dater Taylor Swift.
In fact, he can thank her for helping him face his fears.
Turns out, the country-pop superstar, 23, coaxed him into riding his first roller coaster!
"She took us all to Disneyland the other day," the A Team singer, 22, tells me this week during his Nokia Lumia concert at The Box in NYC. "I went on my very first roller coaster, the Rock 'n' Roller Coaster—the one with Aerosmith."
Article continues below advertisement
He adds, "Heights, speed and all of that stuff scares me, so I got through it, and then she got us to go around again. It was good—just scary. Me and her sat on the very front bit. It was very, very scary, but quite cool."
OK! GALLERY: SEE PHOTOS OF ED SHEERAN, TAYLOR SWIFT, CARRIE UNDERWOOD, MIRANDA LAMBERT AND MORE IN THE VALERIE GALLERY
Hm, would he do it again?
You bet!
Still, he insists he's just friends—not lovers—with the singer-songwriter.
"I think it would be incredibly unprofessional and idiotic for me to do that," he says. "To go on tour for six months with someone and hook up with them just before you go out on tour, which is what people think we did—that's just a really silly thing to do, because the tour would be very awkward by now, and it's not, so that's that."
OK! GALLERY: THE BEST-DRESSED STARS THIS WEEK: 1/25/13
He thinks Taylor gets a bad rap.
Article continues below advertisement
"The rumor that she dates a lot of people is a misconception, because in the time that I've known her, which has been almost two years now, she has dated two people. Fact! And in her entire life, I think she's dated around five or six people."
OK! GALLERY: A VISUAL HISTORY OF TAYLOR SWIFT'S EX-BOYFRIENDS AND THE SONGS SHE WROTE FOR THEM
He continues, "I mean, I have female friends at home who would not have the same reputation as Taylor in media that have been with ten times more people than her."
With exes including One Direction's Harry Styles, Conor Kennedy, Jake Gyllenhaal, John Mayer, Taylor Lautner and Joe Jonas, it's to be expected, but he feels protective of her.
"I don't like when people take shots at her because I do know her personally, and I think people get the wrong end of the stick. She's so successful, and she's so nice and sweet to everyone that she meets, there is nothing bad to say but she was being pictured with a lot of dudes."
Article continues below advertisement
Why does she make a good friend?
"I don't have many American friends, so I guess she was the first American friend I had."
Wow! How's that for good luck?
Ed performs at a private concert where Nokia films his latest music video, Lego House, on what is rumored to be the Nokia Lumia 928. Stay tuned to @NokiaUS and @EdSheeran to find out more.
Who do you think Taylor Swift should date next? Who should Ed Sheeran date? Tweet us @okmagazine.