NEWS
Red Carpet Confidential: Would Keri Russell Chop Off Her Hair Again?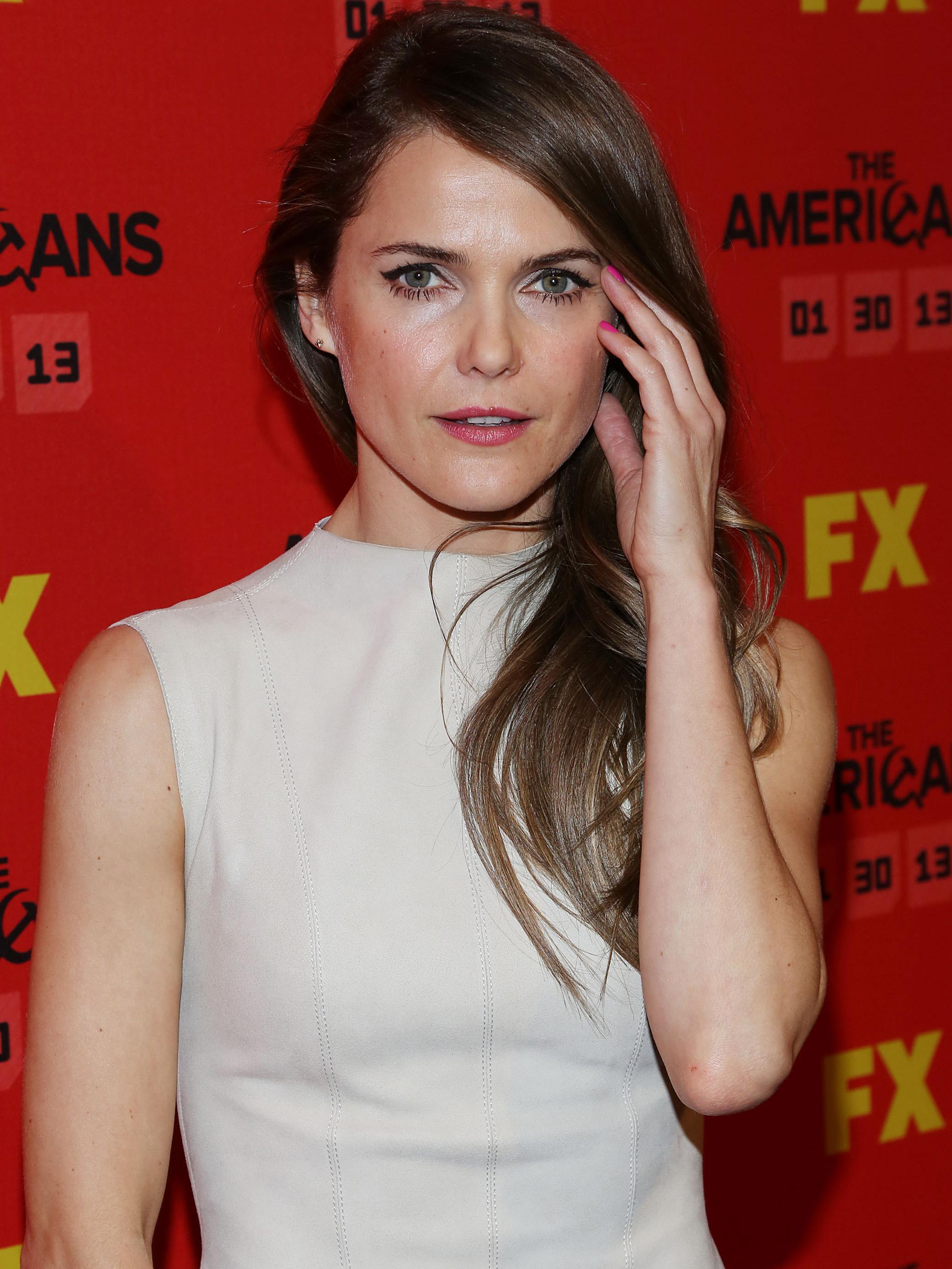 Keri Russell is back.
The married mom of two, 36, plays a Russian spy (and married mom of two) living in suburban Washington, D.C. in the 1980s in the exciting new FX series, The Americans, which debuts Wednesday at 10 p.m. ET.
Not only do we see her fight, dress provocatively and unleash her inner bad girl, but we also see her with long hair — unlike on Felicity, when she dramatically chopped off her locks in the midst of its 1998-2002 run.
Article continues below advertisement
Would she do it again?
"I feel like I loved that the director and the writers wanted me to cut my hair for Felicity," she tells me with a laugh Saturday during The Americans premiere at NYC's DGA Theater. "I feel like it was so perfect for the story of the college girl breaking up with her boyfriend. I loved that. I think it was so perfect and appropriate. I thought it was such a good storyline."
She adds, "Would I ever cut my hair again? Yeah! I'm sure. At some point."
OK! GALLERY: KERI RUSSELL ROCKS A CHIC BRAID AT JFK AIRPORT
These days, Keri's focus is on her family, not on her coif. She wed contractor Shane Deary in 2007, who is dad to their son River, 5, and daughter Willa, 13 months.
"I know we're at a premiere laughs, so I'm a little dressed up," she says. "But in real life I wear one outfit for the whole week. I put it on my chair when I go to bed, and I put it on when I wake up. I'm a boring mom!"
Article continues below advertisement
For Keri, being a parent influences her role.
"I think being a parent, regardless, influences everything in your life, in every good and bad way," she says. "It's so easy for me to be selfish, and then you have a kid, and it immediately closes part of that off. You have to serve this new person in your life. That's always a great thing, I think — a growth element to your life."
OK! GALLERY: CELEBS LIKE MILEY CYRUS, RIHANNA AND ANNE HATHAWAY SHOCKINGLY CHOPPED OFF THEIR HAIR
Hm, do the kids join this former Mouseketeer on the Brooklyn-based set?
"Not a ton. My big guy is in school, so he's in school, and my little lady is such a good sleeper. She likes to sleep in her bed, not in some cold, weird trailer."
Favorite thing about filming in Brooklyn?
"That I can go to my coffee shop, sip my coffee in my little cup-holder on my bike, and bike to work."
Ah, the glamorous life!
Catch Keri on The Americans, which debuts Wednesday at 10 p.m. ET. on FX.