NEWS
Redmond O'Neal Released to Visit Farrah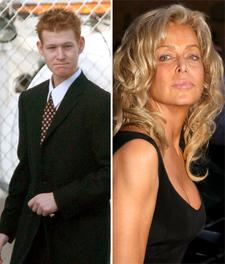 Ryan O'Neal and Farrah Fawcett are surely going through a lot these days, as Farrah battles cancer and their son Redmond O'Neal is in jail on drug charges. The family had a little bit of respite from their troubles on Saturday, however, when Redmond was granted permission to leave jail with a police escort to visit with his mom, Entertainment Tonight reports.
Redmond went to his mother's side in Malibu, where she's currently resting at the family's oceanside home.
Article continues below advertisement
Over the last year, Redmond has been in trouble with the law – he and Ryan faced drug charges last year, and then Redmond was found with a controlled substance on the grounds of a detention center earlier this month.