NEWS
Reese Witherspoon on Meeting Kate Middleton: "I Mean Y'all, She's a Princess!"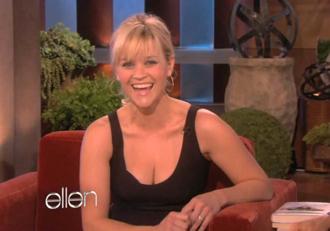 Reese Witherspoon is just too adorable. The last time the This Means War star stopped by The Ellen DeGeneres Show she was getting very exciting for the Royal Wedding. Since then, Reese actually met Kate Middleton and essentially reenacted her excitement for Ellen DeGeneres.
OK! GALLERY: REESE WITHERSPOON PROMOTES HER ROMANTIC COMEDY THIS MEANS WAR IN NYC
"Somebody called me and said we're having a really small fundraiser would you want to come over and meet the Prince and Princess?" Reese recalled on The Ellen DeGeneres Show. "I was like, Yes."
Article continues below advertisement
"I'm so excited to meet her," Reese said of the photo. "She's so pretty. I mean y'all, she's a princess!"
But seriously, Reese really liked Kate.
"She was really nice. She was lovely. She's so composed. She seems like such a lady and I think it's so nice nowadays to see someone with such nice composure and carries herself so beautifully….Call me. Call me anytime, Kate!"
Watch the cute interview over at Ellen.com!