NEWS
Regis Insults Ragu or Horses?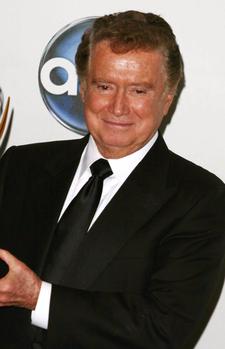 Regis Philbin is known for flubbing names and movie titles on his show Live with Regis and Kelly---it's part of his schtick. But on Wednesday's show, the legendary TV host really put his foot in his mouth!
During the opening segment of the show, Kelly Ripa recounted an audition she went on for a Ragu commercial in the early 1990s. Ripa said she was asked if she could ride a horse, which she said made her wonder 'why would they ask that?' It's a spaghetti sauce commerical, what would they use a horse for?'
Article continues below advertisement
Regis then cut in and said, "Because the horse probably ends up IN the Ragu!"
Hmm, wonder if the show will be getting any letters from the Ragu people!
Responding to gasps from the audience and a visibly disturbed Kelly Ripa, Regis said, "What? I thought it was funny!"
Yeah, hilarious! And gross!