NEWS
Regis Philbin to Take Leave of Absence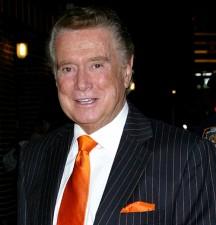 It's a jungle out there when it comes to losing daytime TV hosts, even if just for a little while: Regis Philbin addressed his upcoming leave of absence on his morning show Live with Regis and Kelly on Monday.
Regis announced that he will be taking some time off from the show while he recovers from his hip surgery.
The host will be off the show for sometime starting Dec. 1.
Let's hope he makes a speedy recovery and returns in the New Year!
Article continues below advertisement
Oprah Winfrey just announced last week that her show will be over in 2011.