NEWS
Remember, Remember the 5th of November & 'V for Vendetta'?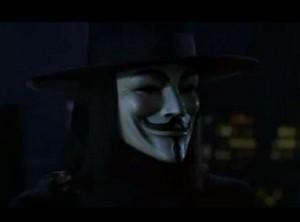 One of the taglines from the 2006 film V for Vendetta — "Remember, remember the 5th of November, the gun powder treason and plot. I know of no reason why the gun powder treason should ever be forgot" — hasn't been forgotten by fans today!
OK! GALLERY: NATALIE PORTMAN & HER POOCH HUNT IN THE BIG APPLE
It's Guy Fawkes Day 2010, which is an annual celebration mainly in Great Britain and historically marks the failed Gunpowder Plot of Nov. 5, 1605.
Article continues below advertisement