NEWS
Remembering Leslie Nielsen; 'Airplane' Actor Dies at 84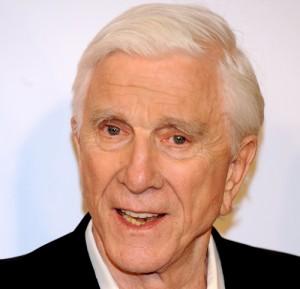 Comedic legend Leslie Nielsen died Sunday in Fort Lauderdale, Fla., due to complications from pneumonia. The actor was 84.
Leslie is most revered for his roles in the 1980 comedy Airplane! as Dr. Rumack and detective Frank Drebin in The Naked Gun comedies.
OK! NEWS: LEGENDARY ACTOR TONY CURTIS DIES AT 85
He began his career in the 1950s as a big-screen heartthrob, playing handsome heroes in films like the sci-fi classic Forbidden Planet and the stalwart captain in 1972's The Poseidon Adventure.
Article continues below advertisement
The famous Airplane! lines "Don't call me Shirley" — which have forever been ingrained in pop culture — marked a transition for the Canadian-born actor from a background in drama, dedicating the latter part of his career to comedy.
Russell Brand took to Twitter to pay his respects to Leslie, remembering his famous line: "RIP Leslie Nielsen. Shirley, he will be missed."
Remember Leslie through the compilation of clips below from his most memorable roles in Airplane and Naked Gun.
"Don't Call Me Shirley!"