NEWS
Reminder: We're Hosting a Google+ Hangout to Talk TV with Fans!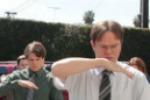 Watching TV is just more fun when you're doing it in a group! It's nice to have people right there with you to discuss the crazy moments, laugh along with the jokes, and analyze the drama. With that in mind, OKMagazine.com is hosting a TV party tomorrow!
OK! Exclusive: Watch our Google+ Hangout with Wendy Williams!
Log onto OKMagazine.com tomorrow, Friday May 24, at 12:30pm ET/ 9:30am PT to watch our chat live in action. We'll be talking about finales, new TV shows, and the winners of the OK! TV Awards. You can watch, or you can even join in! Chat live with editors by signing up here:
Article continues below advertisement
Will you come hang out with us on Friday? What TV show are you dying to discuss? Is there a season finale you can't get off your mind? Tell us in the comments below or tweet us @OKMagazine.