NEWS
Remote Kenyan Cabin Location for Prince William Engagement!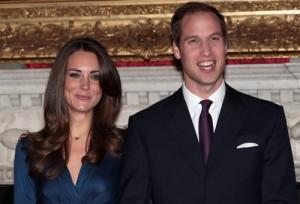 It must have been difficult for Prince William and fiancée Kate Middleton to keep their engagement a secret from the public for a whole month — especially all the romantic details of the intimate proposal! A picturesque log cabin in a remote area of Mount Kenya is believed to be the setting of the royal engagement!
According to UK's The Sun, William and Kate, both 28, arrived to the cabin retreat via helicopter.
Article continues below advertisement
So what was the sequence of events —"It is thought he popped the question on the cabin's verandah, then went to the "fridge" - an outdoor wooden cupboard - to fetch a celebration bottle of bubbly he brought in the chopper," according the report by The Sun.
Kate reportedly wrote about the experience in the visitors' book of the lakeside haven on Mount Kenya - known for its superb trout fishing - hours after the heir to the throne popped the question.
"Thank you for such a wonderful 24 hours!" she wrote. "Sadly no fish to be found but we had great fun trying. I love the warm fires and candle lights - so romantic! Hope to be back again soon."
Click HERE for pictures of the Mount Kenya haven!