NEWS
Replacement Found for Steve Carell on 'The Office'?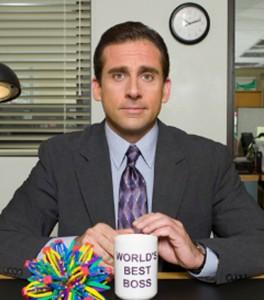 A new hire is being brought in to replace Michael Scott as manager of Dunder Mifflin. While many fans of the hit NBC comedy The Office doubt there is anyone who can play Michael like Steve Carell, a replacement is already in the works. So who will be filling Steve's shoes? HINT: The actor's last name rhymes with Carell.
According to E! news, Harvey Keitel is the sought after actor to take over Steve's role.
Article continues below advertisement
"He's probably the only guy who can do it, and he's doing TV now," The Office executive producer Paul Lieberstein told E! News.
Harvey is no stranger to the TV world. He recently starred on ABC's Life on Mars.
So why hasn't he been singed on yet?
Lieberstein hasn't even spoken to Harvey about it.
"I haven't started any talks with his people, but Harvey would do a great job — a very different energy," the producer told E!. "And we don't want to bring in another Michael, having someone play a very similar character because we have such a high regard for Steve."
But don't worry, the Oscar-nominee who is known for his dramatic acting — often playing the "tough guy" and a prominent player in the Quentin Tarantino films Reservoir Dogs and Pulp Fiction, is definitely still being considered for the part.
"Yes, absolutely," Lieberstein confirmed. "He's a real tough guy, but I saw him in Life on Mars and I saw a lot more comedy in his work, just little slivers of it, little things he would do that made me think he's capable of a lot more than what he's done."
Lieberstein is so excited about the prospect of Harvey, that he has already devised a role in his head for the replacement character.
"He's an old salesman who thought he could retire and the stock market went down, and he has to come out of retirement to work for a few years."
Do you think anyone can replace Steve?