NEWS
Report: Autopsy Finds Cocaine, Other Drugs, in Billy Mays' System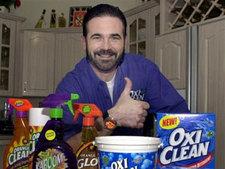 Shocking news surrounding the sudden death of Billy Mays. According to a report from the Hillsborough County, Fl., coroner, the big-voiced TV pitch man, who passed away unexpectedly in June, had several illegal and prescription narcotics in his system at the time of his death.
The report determined that "cocaine use" — in concert with hypertensive and atherosclerotic heart disease — was a contributing factor in Mays' death. Additionally, Billy was found to have Vicodin, oxycodone , Xanax, Valium, temazepam and alcohol in his system.
Article continues below advertisement
News of the autopsy results were first reported on TMZ.com.