NEWS
Report: Chris Brown Wants a Deal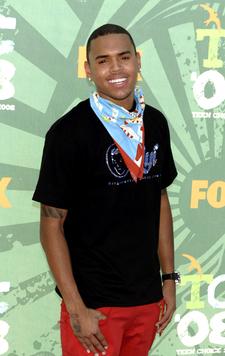 It seems Chris Brown might be willing to broker a plea deal in order to get his alleged crime down to a misdemeanor with no jail time, TMZ is reporting.
Apparently Chris' lawyers and outside experts have said the aggressiveness of Rihanna– who sources say started the fight after reading the text from another woman on Brown's phone and hitting him while driving – could give Chris hope that the crime won't be a felony.
Article continues below advertisement
However, as the site reports, many women have started fights with a man, but the jury sees the man at fault, as it's usually an unfair fight he could walk away from. Chris is obviously capable of hurting Rihanna more than she is him, as evidenced by the shocking pictures leaked from the police report on the night of the fight.
Chris could also be in hot water over the alleged text he sent Rihanna's assistant, admitting he'd hurt her and apologizing.