NEWS
Report: DJ AM's Death Not Necessarily Suicide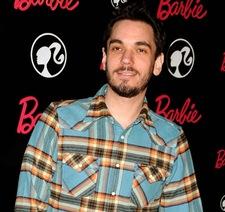 In the few short days since the shocking death of DJ AM on Friday, many reports and rumors have theorized that the DJ and club owner's passing was an intentional suicide, but at least one news report sheds some light onto the possibility that his death may have been an accident.
Citing law enforcement sources close to the case, TMZ is reporting that evidence currently points to an accidental overdose and had "nothing to do with his recent breakup."
Article continues below advertisement
The story claims that AM developed a dependency on Xanax and other anti-anxiety medicines following the Sept. 2008 plane crash that landed him and Travis Barker in the hospital and killed four others. Furthermore, those prescribed meds might have triggered AM, a recovering narcotics abuser, to relapse and fall back on his old ways.
The autopsy performed over the weekend proved to be inconclusive, but TMZ's sources are laying their bets on a combination of crack cocaine and anti-anxiety meds being the ultimate cause of death.