NEWS
Report: Fantasia Barrino Hospitalized for Overdose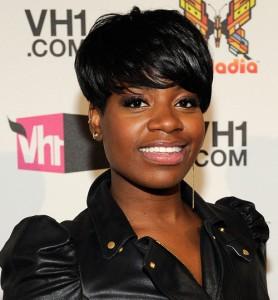 Troubles keep piling up for former American Idol winner Fantasia Barrino: On the heels of news that she's been accused of making a sex tape with a married man, a new report says she was hospitalized last night for a medication overdose.
OK! NEWS: FANTASIA DENIES BEING A HOMEWRECKER
NewsChannel 36 (via TMZ), in Charlotte, N.C., cites sources who said she was brought to Carolinas Medical Center-Pineville at about 8:55 p.m. Monday. However, those same sources said doctors have ruled her condition as not life-threatening.
Article continues below advertisement
The type of medication involved and whether it was an accidental or intentional overdose is not known at this time.
A woman named Paula Cook filed for divorce from her husband Antwaun Cook last week, accusing Fantasia of having an affair with her husband.
OK! NEWS: FANTASIA BARRINO ACCUSED OF MAKING SEX TAPE WITH MARRIED MAN
But the former American Idol winner's manager, Brian Dickens, released a statement, in which he said, "Fantasia is certain that she is not responsible for the deterioration of the Cooks' marriage."
In her divorce petition filed last Wednesday, Paula Cook singles out Fantasia's "covert adulterous affair" with her husband as the reason for their breakup, stating that Fantasia once told her over the phone, "He don't want you. Maybe the next time that you get a husband you'll know how to keep him. That's why he is here with me."