NEWS
Report: Golden Globes Cancelled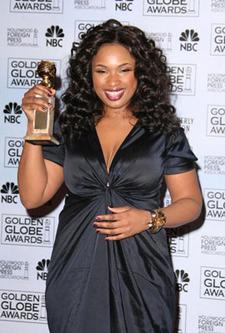 The show must not go on, at least according to some sources, who say that the ongoing writer's guild strike has forced the cancellation of the Golden Globes ceremony. The ceremony is scheduled for Sunday, Jan. 13, on NBC, but according to Deadline Hollywood reporter Nikki Finke, the awards show has been cancelled, and a press conference announcing the winners will take place instead.
The Hollywood Foreign Press Association, the organization that puts on the Golden Globes, has yet to release an official statement about the cancellation of the event, but says Finke, "NBC Universal topper Jeff Zucker and the Hollywood Foreign Press Association... made the decision together to scale everything back into a news event."
Article continues below advertisement
The press conference, says Finke, will be paired with a one-hour retrospective on the year in film and television, and a Dateline episode featuring interviews with nominees.
A source close to the ceremony tells OK! that the show has not yet officially been cancelled and that the network is scrambling to put something together.
For the past several weeks, A-list actors and celebs had been hesitant to commit to the show and feared crossing striking writers' picket lines.